---
SEARCH
---
OUR BOOK
IS NOW
IN PRINT!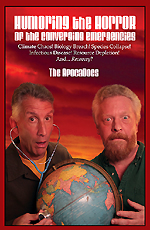 Humoring the Horror
of the
Converging Emergencies
94 color pages
$24.99
Read FREE online!

---
Explore: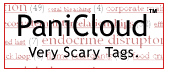 Play: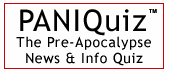 It's weekly, funny, and free!
Play: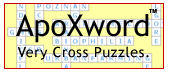 Click for paper-free fun!
Ads for potentially
microfunding this site:


Apocadocument
Weekly Archives:

Sep 26 - Dec 31, 1969
Sep 19 - Sep 26, 2011
Sep 12 - Sep 19, 2011
Sep 5 - Sep 12, 2011
Aug 29 - Sep 5, 2011
Aug 22 - Aug 29, 2011
Aug 15 - Aug 22, 2011
Aug 8 - Aug 15, 2011
Aug 1 - Aug 8, 2011
Jul 25 - Aug 1, 2011
Jul 18 - Jul 25, 2011
Jul 11 - Jul 18, 2011
Jul 4 - Jul 11, 2011
Jun 27 - Jul 4, 2011
Jun 20 - Jun 27, 2011
Jun 13 - Jun 20, 2011
Jun 6 - Jun 13, 2011
May 30 - Jun 6, 2011
May 23 - May 30, 2011
May 16 - May 23, 2011
May 9 - May 16, 2011
May 2 - May 9, 2011
Apr 25 - May 2, 2011
Apr 18 - Apr 25, 2011
Apr 11 - Apr 18, 2011
Apr 4 - Apr 11, 2011
Mar 28 - Apr 4, 2011
Mar 21 - Mar 28, 2011
Mar 14 - Mar 21, 2011
Mar 6 - Mar 14, 2011
Feb 27 - Mar 6, 2011
Feb 20 - Feb 27, 2011
Feb 13 - Feb 20, 2011
Feb 6 - Feb 13, 2011
Jan 30 - Feb 6, 2011
Jan 23 - Jan 30, 2011
Jan 16 - Jan 23, 2011
Jan 9 - Jan 16, 2011
Jan 2 - Jan 9, 2011
Dec 26 - Jan 2, 2011
Dec 19 - Dec 26, 2010
Dec 12 - Dec 19, 2010
Dec 5 - Dec 12, 2010
Nov 28 - Dec 5, 2010
Nov 21 - Nov 28, 2010
Nov 14 - Nov 21, 2010
Nov 7 - Nov 14, 2010
Nov 1 - Nov 7, 2010
Oct 25 - Nov 1, 2010
Oct 18 - Oct 25, 2010
Oct 11 - Oct 18, 2010
Oct 4 - Oct 11, 2010
Sep 27 - Oct 4, 2010
Sep 20 - Sep 27, 2010
Sep 13 - Sep 20, 2010
Sep 6 - Sep 13, 2010
Aug 30 - Sep 6, 2010
Aug 23 - Aug 30, 2010
Aug 16 - Aug 23, 2010
Aug 9 - Aug 16, 2010
Aug 2 - Aug 9, 2010
Jul 26 - Aug 2, 2010
Jul 19 - Jul 26, 2010
Jul 12 - Jul 19, 2010
Jul 5 - Jul 12, 2010
Jun 28 - Jul 5, 2010
Jun 21 - Jun 28, 2010
Jun 14 - Jun 21, 2010
Jun 7 - Jun 14, 2010
May 31 - Jun 7, 2010
May 24 - May 31, 2010
May 17 - May 24, 2010
May 10 - May 17, 2010
May 3 - May 10, 2010
Apr 26 - May 3, 2010
Apr 19 - Apr 26, 2010
Apr 12 - Apr 19, 2010
Apr 5 - Apr 12, 2010
Mar 29 - Apr 5, 2010
Mar 22 - Mar 29, 2010
Mar 15 - Mar 22, 2010
Mar 7 - Mar 15, 2010
Feb 28 - Mar 7, 2010
Feb 21 - Feb 28, 2010
Feb 14 - Feb 21, 2010
Feb 7 - Feb 14, 2010
Jan 31 - Feb 7, 2010
Jan 24 - Jan 31, 2010
Jan 17 - Jan 24, 2010
Jan 10 - Jan 17, 2010
Jan 3 - Jan 10, 2010
Dec 27 - Jan 3, 2010
Dec 20 - Dec 27, 2009
Dec 13 - Dec 20, 2009
Dec 6 - Dec 13, 2009
Nov 29 - Dec 6, 2009
Nov 22 - Nov 29, 2009
Nov 15 - Nov 22, 2009
Nov 8 - Nov 15, 2009
Nov 1 - Nov 8, 2009
Oct 26 - Nov 1, 2009
Oct 19 - Oct 26, 2009
Oct 12 - Oct 19, 2009
Oct 5 - Oct 12, 2009
Sep 28 - Oct 5, 2009
Sep 21 - Sep 28, 2009
Sep 14 - Sep 21, 2009
Sep 7 - Sep 14, 2009
Aug 31 - Sep 7, 2009
Aug 24 - Aug 31, 2009
Aug 17 - Aug 24, 2009
Aug 10 - Aug 17, 2009
Aug 3 - Aug 10, 2009
Jul 27 - Aug 3, 2009
Jul 20 - Jul 27, 2009
Jul 13 - Jul 20, 2009
Jul 6 - Jul 13, 2009
Jun 29 - Jul 6, 2009
Jun 22 - Jun 29, 2009
Jun 15 - Jun 22, 2009
Jun 8 - Jun 15, 2009
Jun 1 - Jun 8, 2009
May 25 - Jun 1, 2009
May 18 - May 25, 2009
May 11 - May 18, 2009
May 4 - May 11, 2009
Apr 27 - May 4, 2009
Apr 20 - Apr 27, 2009
Apr 13 - Apr 20, 2009
Apr 6 - Apr 13, 2009
Mar 30 - Apr 6, 2009
Mar 23 - Mar 30, 2009
Mar 16 - Mar 23, 2009
Mar 9 - Mar 16, 2009
Mar 1 - Mar 9, 2009
Feb 22 - Mar 1, 2009
Feb 15 - Feb 22, 2009
Feb 8 - Feb 15, 2009
Feb 1 - Feb 8, 2009
Jan 25 - Feb 1, 2009
Jan 18 - Jan 25, 2009
Jan 11 - Jan 18, 2009
Jan 4 - Jan 11, 2009
Dec 28 - Jan 4, 2009
Dec 21 - Dec 28, 2008
Dec 14 - Dec 21, 2008
Dec 7 - Dec 14, 2008
Nov 30 - Dec 7, 2008
Nov 23 - Nov 30, 2008
Nov 16 - Nov 23, 2008
Nov 9 - Nov 16, 2008
Nov 2 - Nov 9, 2008
Oct 27 - Nov 2, 2008
Oct 20 - Oct 27, 2008
Oct 13 - Oct 20, 2008
Oct 6 - Oct 13, 2008
Sep 29 - Oct 6, 2008
Sep 22 - Sep 29, 2008
Sep 15 - Sep 22, 2008
Sep 8 - Sep 15, 2008
Sep 1 - Sep 8, 2008
Aug 25 - Sep 1, 2008
Aug 18 - Aug 25, 2008
Aug 11 - Aug 18, 2008
Aug 4 - Aug 11, 2008
Jul 28 - Aug 4, 2008
Jul 21 - Jul 28, 2008
Jul 14 - Jul 21, 2008
Jul 7 - Jul 14, 2008
Jun 30 - Jul 7, 2008
Jun 23 - Jun 30, 2008
Jun 16 - Jun 23, 2008
Jun 9 - Jun 16, 2008
Jun 2 - Jun 9, 2008
May 26 - Jun 2, 2008
May 19 - May 26, 2008
May 12 - May 19, 2008
May 5 - May 12, 2008
Apr 28 - May 5, 2008
Apr 21 - Apr 28, 2008
Apr 14 - Apr 21, 2008
Apr 7 - Apr 14, 2008
Mar 31 - Apr 7, 2008
Mar 24 - Mar 31, 2008
Mar 17 - Mar 24, 2008
Mar 10 - Mar 17, 2008
Mar 2 - Mar 10, 2008
Feb 24 - Mar 2, 2008
Feb 17 - Feb 24, 2008
Feb 10 - Feb 17, 2008
Feb 3 - Feb 10, 2008
Jan 27 - Feb 3, 2008
Jan 20 - Jan 27, 2008
Jan 13 - Jan 20, 2008
Jan 6 - Jan 13, 2008
Dec 30 - Jan 6, 2008
Dec 23 - Dec 30, 2007
Dec 16 - Dec 23, 2007
Dec 9 - Dec 16, 2007
Dec 2 - Dec 9, 2007
DocWatch




Sat, Jun 27, 2015


from Vice:


Sea Stars in Death Match With Themselves
But Gong quickly understood that this was different. Her [sea] stars weren't merely shedding their arms. They were tearing them off. They were tearing them off the way a man, lacking access to a sharp tool, might tear off one of his own arms: by using one arm to wrench the other out of its socket. "They twisted their arms together," Gong said, "and they'd pull and pull and pull, until one of them came off. Then the arm walks away because it doesn't know that it's dead. It was horrific. They weren't just dying. They were tearing themselves to pieces." ... Nobody knew exactly what to call it. Was it a die-off? A plague? A population crash? An extinction event? Scientists began referring to it as "the Wasting." ... "It was creepy," said Raimondi, using a term one doesn't typically hear from biologists. The Wasting has that effect. It makes scientists, who tend to choose their words with severe caution, speak like teenagers. In conversations they kept using words like "shock," "horror," and "nightmare." ... Raimondi has recently received reports of mass wasting among sea urchin populations. He does not know whether the same densovirus is responsible, but it looks familiar. "It's a lot like the early days for sea stars," he told me. ...



Sat, Jan 25, 2014


from Grist:


Plant STD linked to honeybee colony collapse
Major crops including soybeans and tobacco can suffer from a crippling malady called tobacco ringspot virus. The disease is spread through sex, which in the plant kingdom involves the freaky use of vibrating creatures: bees. Honeybees and other pollinators carry infected pollen from one plant to the other and, in doing so, can spread the virus, which is also called TRSV. What's really freaky is that scientists have discovered that bees can become infected with the ringspot virus of the plants upon which they feed. The researchers report in the journal mBio that the unusual inter-kingdom host-species jump could be linked to colony collapse disorder.... When these researchers investigated bee colonies classified as "strong" or "weak," TRSV and other viruses were more common in the weak colonies than they were in the strong ones. Bee populations with high levels of multiple viral infections began failing in late fall and perished before February, these researchers report. In contrast, those in colonies with fewer viral assaults survived the entire cold winter months. ... ...



Thu, Dec 26, 2013


from Toronto Globe and Mail:


After bad year, insurers face potential ice-storm hit
Canadian insurers are grappling with the prospect of financial damage from yet another severe storm, capping off a brutal year that raised serious questions about how the industry will deal with the costs of climate change. After suffering a $3-billion hit from natural disasters such as the summer floods in Alberta and the Greater Toronto Area, property and casualty insurers are now racking up claims from the ice storm that hit Ontario, Quebec and Atlantic Canada. It is still too early to determine the costs, but insurers are bracing for a bruising... Insurers aren't the only ones on the hook - they share the burden with reinsurance companies that take on a portion of the risk - but the latest storm reopens a deep wound. The property insurance industry is coming to grips with evidence that severe weather events are becoming more frequent. ...



Wed, Dec 4, 2013


from PLoS One:


Pesticides + Fungicides = Weak in the Bees
Pesticide exposure and pathogens may interact to have strong negative effects on managed honey bee colonies. Such findings are of great concern given the large numbers and high levels of pesticides found in honey bee colonies. Thus it is crucial to determine how field-relevant combinations and loads of pesticides affect bee health.... We detected 35 different pesticides in the sampled pollen, and found high fungicide loads. The insecticides esfenvalerate and phosmet were at a concentration higher than their median lethal dose in at least one pollen sample. While fungicides are typically seen as fairly safe for honey bees, we found an increased probability of Nosema infection in bees that consumed pollen with a higher fungicide load. Our results highlight a need for research on sub-lethal effects of fungicides and other chemicals that bees placed in an agricultural setting are exposed to. ...



Sat, Apr 13, 2013


from Wired Science:


Pesticide Suspected in Bee Die-Offs Could Also Kill Birds
According to a report by the American Bird Conservancy, the dangers of neonicotinoid pesticides to birds, and also to stream- and soil-dwelling insects accidentally exposed to the chemicals, have been underestimated by regulators and downplayed by industry. "The environmental persistence of the neonicotinoids, their propensity for runoff and for groundwater infiltration, and their cumulative and largely irreversible mode of action in invertebrates raise environmental concerns that go well beyond bees," stated the report, which was co-authored by pesticide policy expert Cynthia Palmer and pesticide toxicologist Pierre Mineau, both from the American Bird Conservancy.... Insect-eating birds are indeed declining in the Netherlands and elsewhere, a trend that dates to the 1960s and is blamed on a variety of factors, including earlier generations of pesticides, habitat alteration and climate change. Neonicotinoids represent a fairly new threat, but van der Sluijs is not alone in his concerns. Ecotoxicologist Christy Morrissey of the University of Saskatchewan said there is "considerable circumstantial evidence that these chemicals are causing large-scale reductions in insect abundance. At the same time, we are observing serious declines in many species of birds in Canada, particularly aerial insectivores, swifts and swallows for example, that are highly dependent on insects to raise their young." ...



Tue, Mar 12, 2013


from Scientific American:


Bat-killing Fungus Reaches South Carolina; Now Found in 21 States and 5 Provinces


A dead tri-colored bat (Perimyotis subflavus) found at Table Rock State Park in South Carolina has tested positive for Geomyces destructans, the deadly and mysterious fungus that has killed millions of bats since it was first observed in February 2006. The fungus has now been found in 21 U.S. states and five Canadian provinces. When visible, G. destructans manifests as a fuzzy white patch on bats' noses, wings and other hairless parts of their body, a condition that yielded the name white-nose syndrome (WNS). Scientists do not yet know if the fungus itself is killing the bats or if it is just a symptom of whatever else is causing the deaths. What we do know is that bat populations that contract the fungus have a 70 to 100 percent mortality rate. There is no known cure or treatment. The fungus thrives only in cold conditions, so WNS appears to threaten only hibernating bats at this time.... ...




Tue, Feb 12, 2013


from ScienceDaily:


TB Infection Rates Set to 'Turn Clock Back to 1930s'
During the 1930s, dedicated sanitaria and invasive surgery were commonly prescribed for those with the infection -- usually caused by Mycobacterium tuberculosis, which the editors describe as "the most successful human pathogen of all time."... The infection is developing increasing resistance around the world to the powerful drugs currently used to treat it.... "It shows every sign of weathering the storm and superb randomised controlled trials, to emerge in ever-increasingly drug-resistant forms, potentially turning the clock back to the 1930s," they say. ...



Tue, Jul 31, 2012


from CNN:


Bird flu has jumped to baby seals, scientists discover
A new virus that jumped from birds to mammals is responsible for the death of more than 160 seals off the New England coast last year, scientists announced Tuesday. The virus could theoretically pose a threat to human health, they said.... "When initial tests revealed an avian influenza virus, we asked the obvious question: How did this virus jump from birds to seals?" lead researcher Simon Anthony of Columbia University said. The virus developed the ability to attack mammalian respiratory tracts, scientists learned. It may also have developed enhanced virulence and transmission in mammals, they said, but they need to do more tests to be sure. ...



Mon, Jun 11, 2012


from PhysOrg:


Nanoparticles in polluted air, smoke and nanotechnology products have serious impact on health
Environmental pollution including carbon particles emitted by car exhaust, smoking and long term inhalation of dust of various origins have been recognised as risk factors causing chronic inflammation of the lungs. The link between smoking and autoimmune diseases such as rheumatoid arthritis has also been established. This new research now raises serious concerns in relation to similar risks caused by nanotechnology products which if not handled appropriately may contribute to the generation of new types of airborne pollutants causing risks to global health.... The result was clear and convincing: all types of nanoparticles in both the TCD and US study were causing an identical response in human cells and in the lungs of mice, manifesting in the specific transformation of the amino acid arginine into the molecule called citrulline which can lead to the development of autoimmune conditions such as rheumatoid arthritis. ...



Wed, Nov 30, 2011


from New Scientist:


New Zealand's invasive ants mysteriously vanish
If only all ecological pests were so easily dispatched. The Argentine ant (Linepithema humile), one of the world's worst invasive species, is disappearing from New Zealand - without any human intervention. The alien ant arrived in New Zealand in 1990 and has since marched across the nation's two main islands.... Perhaps no longer. Phil Lester and colleagues at the Victoria University of Wellington say that alien ant colonies in 60 locations are collapsing on their own. Lester thinks low genetic diversity, which is associated with reduced disease resistance, is the most likely reason for the ant's demise. ... [O]ther alien species won't be so easily dealt with. "For thousands of other invasive species around the world we've seen no such collapse," she says. ...



Mon, Aug 29, 2011


from Telegraph.co.uk:


UN warns of bird flu resurgence
The United Nations has warned of a possible major resurgence of bird flu and said a mutant strain of the H5N1 virus was spreading in Asia and elsewhere. The UN's Food and Agriculture Organisation (FAO) on Monday urged increased surveillance and preparation for a potential outbreak of the virus, which it says has infected 565 people since it first appeared in 2003, killing 331 of them. The virus was eliminated from most of the 63 countries infected at its peak in 2006 after mass poultry culling, but since 2008 it has been expanding geographically in both poultry and wild birds, partly due to migration patterns, the FAO said.... He said the appearance of a variant strain of the virus in China and Vietnam was a concern, because it appeared to be able to sidestep the defences of existing vaccines. ...



Sun, Aug 21, 2011


from Huffington Post:


You're Appointing Who? Please Obama, Say It's Not So!
When FDA scientists were asked to weigh in on what was to become the most radical and potentially dangerous change in our food supply -- the introduction of genetically modified (GM) foods -- secret documents now reveal that the experts were very concerned. Memo after memo described toxins, new diseases, nutritional deficiencies, and hard-to-detect allergens. They were adamant that the technology carried "serious health hazards," and required careful, long-term research, including human studies, before any genetically modified organisms (GMOs) could be safely released into the food supply. But the biotech industry had rigged the game so that neither science nor scientists would stand in their way. They had placed their own man in charge of FDA policy and he wasn't going to be swayed by feeble arguments related to food safety. No, he was going to do what corporations had done for decades to get past these types of pesky concerns. He was going to lie.... The determination of whether GM foods were safe to eat was placed entirely in the hands of the companies that made them -- companies like Monsanto, which told us that the PCBs, DDT, and Agent Orange were safe. GMOs were rushed onto our plates in 1996. Over the next nine years, multiple chronic illnesses in the US nearly doubled -- from 7 percent to 13 percent. Allergy-related emergency room visits doubled between 1997 and 2002 while food allergies, especially among children, skyrocketed. We also witnessed a dramatic rise in asthma, autism, obesity, diabetes, digestive disorders, and certain cancers.... That person is Michael Taylor. He had been Monsanto's attorney before becoming policy chief at the FDA. Soon after, he became Monsanto's vice president and chief lobbyist. This month Michael Taylor became the senior advisor to the commissioner of the FDA. He is now America's food safety czar. What have we done? ...



Thu, Jul 7, 2011


from Telegraph.co.uk:


UN refugee agency warns of crisis 'of unimaginable proportions' in Somalia drought
Scores of Somali children are dying on the journey or within a day of arrival at refugee camps in Kenya and Ethiopia, as they flee the region's worst drought in decades, according to the UN's refugee agency. High levels of malnutrition, combined with ongoing violence in the war-torn Horn of Africa nation, are threatening "a human tragedy of unimaginable proportions", the UNHCR warned. Following several seasons of failed rains and spiralling global food prices, drought has hit more than 12 million people across Somalia, Ethiopia and Kenya. Thousands of Somali refugees are making perilous journeys of hundreds of miles to seek assistance: 54,000 people crossed into Ethiopia and Kenya in June alone. Levels of serious malnutrition amongst newly arrived children in Ethiopia are exceeding 50 per cent, while in Kenya levels are reaching 30 to 40 per cent. ...






Want more context?


Try reading our book FREE online:
Humoring the Horror of the Converging Emergencies!
More fun than a barrel of jellyfish!
Wed, May 25, 2011


from Scientific American:


Fatal Bat Disease Confirmed in All New England with Maine Find
White nose syndrome, a devastating disease that has killed more than one million bats in the Northeast, has been found in Maine, the last New England state to discover it, wildlife officials said on Tuesday. Diminishing populations of bats, an important predator of insects, could have harmful consequences for humans, experts say. Bats at two sites in Maine's Oxford County that displayed signs of a fungal pathogen linked with white nose syndrome tested positive for the disease, said scientists with the Maine Department of Inland Fisheries and Wildlife. Until this year, Maine appeared insulated from white nose, although nearby states and Canada were not.... Oklahoma is the furthest west the fungal pathogen Geomyces destructans linked with white nose has been detected, while full-blown white nose has gone as far west as Kentucky and Tennessee.... In some Northeast caves, 90 to 100 percent of populations have died. ...



Mon, May 16, 2011


from ACRES:


Glyphosate (RoundUp): 'Giving the Plant A Bad Case of AIDS' (PDF)
The difference with glyphosate is that it is not specific to just one mineral nutrient, but immobilizes many of them and doesn't affect a primary mechanism to cause death by itself. It merely turns off the plant's defense mechanisms so that soil-borne fungi that would normally take weeks to months to damage a plant can kill it in just a few days after glyphosate is applied. When they use the glyphosate-tolerant technology, they insert another gene that keeps that plant's defense mechanism going somewhat so you can put the glyphosate directly on the crop plant without having it killed.... It's not quite analogous, but you could say that what you're doing with glyphosate is you're giving the plant a bad case of AIDS. You've shut down the immune system or the defense system.... With an annual crop like corn or soybean, or like we had with the Texas male-sterile gene, it was a matter of just going back to our old genetics and eliminating those with the gene from the breeding program. Once you have it implanted in the plant though, there's no way to get it out. With a perennial, insect-pollinated plant [like alfalfa], I don't know of any way to eliminate it once it's distributed throughout an area as it could be very readily.... Some of that data shows that quite low levels of glyphosate are very toxic to liver cells, kidney cells, testicular cells, and the endocrine hormone system, and it becomes important because all of the systems are interrelated. We're finding fairly significant levels of glyphosate in manure.... But for the most part it's just been considered so safe that we closed our eyes and said there's no need to do any of that work. ...



Wed, May 11, 2011


from Huffington Post:


Bedbugs With Drug-Resistant MRSA 'Superbug' Germ Found
Researchers are reporting an alarming combination: bedbugs carrying "superbug" germs. Canadian scientists detected drug-resistant MRSA bacteria in bedbugs from three hospital patients from a downtrodden Vancouver neighborhood. Bedbugs have not been known to spread disease, and there's no clear evidence that the five bedbugs found on the patients or their belongings had spread MRSA or a second less dangerous drug-resistant germ. However, bedbugs can cause itching that can lead to excessive scratching. That can cause breaks in the skin that make people more susceptible to these bacteria, noted Dr. Marc Romney, one of the study's authors. The study is small and very preliminary, "But it's an intriguing finding" that needs to be further researched, said Romney, medical microbiologist at St. Paul's Hospital in Vancouver. ...



Tue, Apr 12, 2011


from The Independent:


Nitrogen pollution costs are revealed
Nitrogen pollution is costing every person in Europe up to [700 euros] a year in damage to water, climate, health and wildlife, a major new study warned today. Scientists behind the research said nitrogen was needed as fertiliser to help feed a growing world population - but suggested that eating less meat could reduce the amount of pollution caused by agriculture. The report also suggests that with 60 percent of costs of the nitrogen damage stemming from fossil fuels burnt for energy generation and transport, more energy efficient homes and cutting long distance travel could also help tackle the problem.... Nitrogen contributes to air pollution that causes respiratory problems such as asthma and cancers in people and reduces life expectancy by six months across much of Europe. Nitrates in water are bad for human health and damage wildlife including fish stocks. Nitrous oxide is also a greenhouse gas. The environmental effects of nitrogen were estimated at 25 billion euro to 145 billion euro, compared with the 25 billion euro to 130 billion euro benefits to agriculture fertilisers deliver. ...



Tue, Apr 5, 2011


from Independent:


Study reveals how bees reject 'toxic' pesticides
Bees can detect pesticide residues in the pollen they bring back to the hive and try to isolate it from the rest of the colony, the American government's leading bee scientist revealed in London yesterday. They "entomb" the contaminated pollen in cells which are sealed over, so they cannot be used for food, said Dr Jeffrey Pettis, head of the Bee Research Laboratory of the US Department of Agriculture.... Great interest has been shown in Dr Pettis's work on how a new generation of pesticides, the neonicotinoids, which are increasingly used over enormous acreages of crops in Britain and the US, and may be contributing to the worldwide decline in honey bees by making them more susceptible to disease. Dr Pettis has discovered that bees infected with microscopic doses of imidacloprid, the best-selling neonicotinoid made by the German agribusiness giant Bayer, are far more susceptible to infection by the harmful nosema parasite. Yet his study, which featured on the front page of The Independent two months ago, remains unpublished two years after it was completed.... He said his study was going through the process of peer-review with a scientific journal, and he hoped it would be published shortly, perhaps in less than a month. "In fact, the US Department of Agriculture has given me freedom to talk about it," he said. ...



Fri, Mar 4, 2011


from Washington Post:


Scientists want to help regulators decide safety of chemicals
Groups representing 40,000 researchers and clinicians are urging federal agencies responsible for the safety of chemicals to examine the subtle impact a chemical might have on the human body rather than simply ask whether it is toxic. In an open letter to the Food and Drug Administration and the Environmental Protection Agency to be published Friday in the journal Science, the scientists say the regulatory agencies need to tap into genetics, developmental biology, endocrinology and other disciplines when they analyze the safety of chemicals used in everyday products. "Although chemical testing and risk assessment have long been the domain of toxicologists, it is clear that the development of improved testing guidelines and better methods of assessing risks posed by common chemicals to which all Americans are exposed requires the expertise of a broad range of scientific and clinical disciplines," said the letter, which was signed by eight scientific societies.... "We're talking about picking the best geneticists, endocrinologists, reproductive biologists to consider new ways of testing these chemicals for safety," Hunt said. "The old toxicology paradigm doesn't work anymore." ...



Wed, Sep 1, 2010


from IOP, via EnvironmentalResearchWeb:


Insecticide implicated in bee decline
Honeybees, bumblebees and many other insects are being slowly poisoned to death by persistent insecticides used to protect agricultural crops. Small doses of the toxic chemicals accumulate over time, meaning that there is no safe level of exposure. That's the conclusion from recent research looking at the long-term effects of a commonly used class of insecticides.... Neonicotinoid insecticides are widely used worldwide; they work by acting on the central nervous system of the insect. The chemicals have little affinity for vertebrate nervous systems, so they are much less toxic to mammals and birds.... In the case of honeybees, up to 6000 times less insecticide was required to kill them if it was administered in multiple tiny doses over a long time period.... Right now it still isn't possible to say if neonicotinoids are the sole cause of CCD in honeybees, but it seems likely that they play a significant role. "It explains the rapid increase in CCD since 2004, which coincides with the rapid growth in worldwide use of neonicotinoids - the most widely used class of insecticides," said van der Sluijs. ...



Thu, Apr 29, 2010


from USDA, via EurekAlert:


USDA Survey reports latest honey bee losses
Losses of managed honey bee colonies nationwide totaled 33.8 percent from all causes from October 2009 to April 2010, according to a survey conducted by the Apiary Inspectors of America (AIA) and the Agricultural Research Service (ARS). Beekeepers identified starvation, poor weather, and weak colonies going into winter as the top reasons for mortality in their operations. This is an increase from overall losses of 29 percent reported from a similar survey covering the winter of 2008-2009, and similar to the 35.8 percent losses for the winter of 2007-2008. The continued high rate of losses are worrying, especially considering losses occurring over the summer months were not being captured.... The 28 percent of beekeeping operations that reported some of their colonies perished without dead bees present--a sign of Colony Collapse Disorder (CCD)--lost 44 percent of their colonies. This compares to 26 percent of beekeepers reporting such dead colonies in the 2008-2009 winter and 32 percent in the 2007-2008 winter. ...



Thu, Apr 29, 2010


from PNAS, via Environmental Research Web:


Double whammy for amphibians
It's clear that the world's amphibians are in trouble - many species have become extinct since the 1980s. What's less obvious is exactly what's causing the problem; climate change and a chytrid fungus are both suspects. Now a US team has linked the extinctions to increased temperature variability caused by El Nino events. They believe this is reducing amphibian's defences against disease.... "Given that global El Nino events and temperature variability were the best predictors of amphibian declines, we believe our results support the notion that global climate change might be contributing to increases in tropical, and perhaps worldwide, enigmatic amphibian declines."... "If changes to climate variation and extreme climate events affect disease risk and species interactions in general, models based on changes to mean climate alone will not effectively predict the biological effects of climate change." ...



Copyright 2009 The Apocadocs.com