---
SEARCH
---
OUR BOOK
IS NOW
IN PRINT!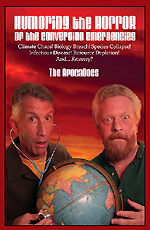 Humoring the Horror
of the
Converging Emergencies
94 color pages
$24.99
Read FREE online!

---
Explore: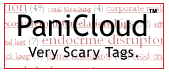 Play: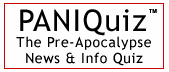 It's weekly, funny, and free!
Play: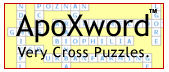 Click for paper-free fun!
Ads for potentially
microfunding this site:


Apocadocument
Weekly Archives:

Sep 26 - Dec 31, 1969
Sep 19 - Sep 26, 2011
Sep 12 - Sep 19, 2011
Sep 5 - Sep 12, 2011
Aug 29 - Sep 5, 2011
Aug 22 - Aug 29, 2011
Aug 15 - Aug 22, 2011
Aug 8 - Aug 15, 2011
Aug 1 - Aug 8, 2011
Jul 25 - Aug 1, 2011
Jul 18 - Jul 25, 2011
Jul 11 - Jul 18, 2011
Jul 4 - Jul 11, 2011
Jun 27 - Jul 4, 2011
Jun 20 - Jun 27, 2011
Jun 13 - Jun 20, 2011
Jun 6 - Jun 13, 2011
May 30 - Jun 6, 2011
May 23 - May 30, 2011
May 16 - May 23, 2011
May 9 - May 16, 2011
May 2 - May 9, 2011
Apr 25 - May 2, 2011
Apr 18 - Apr 25, 2011
Apr 11 - Apr 18, 2011
Apr 4 - Apr 11, 2011
Mar 28 - Apr 4, 2011
Mar 21 - Mar 28, 2011
Mar 14 - Mar 21, 2011
Mar 6 - Mar 14, 2011
Feb 27 - Mar 6, 2011
Feb 20 - Feb 27, 2011
Feb 13 - Feb 20, 2011
Feb 6 - Feb 13, 2011
Jan 30 - Feb 6, 2011
Jan 23 - Jan 30, 2011
Jan 16 - Jan 23, 2011
Jan 9 - Jan 16, 2011
Jan 2 - Jan 9, 2011
Dec 26 - Jan 2, 2011
Dec 19 - Dec 26, 2010
Dec 12 - Dec 19, 2010
Dec 5 - Dec 12, 2010
Nov 28 - Dec 5, 2010
Nov 21 - Nov 28, 2010
Nov 14 - Nov 21, 2010
Nov 7 - Nov 14, 2010
Nov 1 - Nov 7, 2010
Oct 25 - Nov 1, 2010
Oct 18 - Oct 25, 2010
Oct 11 - Oct 18, 2010
Oct 4 - Oct 11, 2010
Sep 27 - Oct 4, 2010
Sep 20 - Sep 27, 2010
Sep 13 - Sep 20, 2010
Sep 6 - Sep 13, 2010
Aug 30 - Sep 6, 2010
Aug 23 - Aug 30, 2010
Aug 16 - Aug 23, 2010
Aug 9 - Aug 16, 2010
Aug 2 - Aug 9, 2010
Jul 26 - Aug 2, 2010
Jul 19 - Jul 26, 2010
Jul 12 - Jul 19, 2010
Jul 5 - Jul 12, 2010
Jun 28 - Jul 5, 2010
Jun 21 - Jun 28, 2010
Jun 14 - Jun 21, 2010
Jun 7 - Jun 14, 2010
May 31 - Jun 7, 2010
May 24 - May 31, 2010
May 17 - May 24, 2010
May 10 - May 17, 2010
May 3 - May 10, 2010
Apr 26 - May 3, 2010
Apr 19 - Apr 26, 2010
Apr 12 - Apr 19, 2010
Apr 5 - Apr 12, 2010
Mar 29 - Apr 5, 2010
Mar 22 - Mar 29, 2010
Mar 15 - Mar 22, 2010
Mar 7 - Mar 15, 2010
Feb 28 - Mar 7, 2010
Feb 21 - Feb 28, 2010
Feb 14 - Feb 21, 2010
Feb 7 - Feb 14, 2010
Jan 31 - Feb 7, 2010
Jan 24 - Jan 31, 2010
Jan 17 - Jan 24, 2010
Jan 10 - Jan 17, 2010
Jan 3 - Jan 10, 2010
Dec 27 - Jan 3, 2010
Dec 20 - Dec 27, 2009
Dec 13 - Dec 20, 2009
Dec 6 - Dec 13, 2009
Nov 29 - Dec 6, 2009
Nov 22 - Nov 29, 2009
Nov 15 - Nov 22, 2009
Nov 8 - Nov 15, 2009
Nov 1 - Nov 8, 2009
Oct 26 - Nov 1, 2009
Oct 19 - Oct 26, 2009
Oct 12 - Oct 19, 2009
Oct 5 - Oct 12, 2009
Sep 28 - Oct 5, 2009
Sep 21 - Sep 28, 2009
Sep 14 - Sep 21, 2009
Sep 7 - Sep 14, 2009
Aug 31 - Sep 7, 2009
Aug 24 - Aug 31, 2009
Aug 17 - Aug 24, 2009
Aug 10 - Aug 17, 2009
Aug 3 - Aug 10, 2009
Jul 27 - Aug 3, 2009
Jul 20 - Jul 27, 2009
Jul 13 - Jul 20, 2009
Jul 6 - Jul 13, 2009
Jun 29 - Jul 6, 2009
Jun 22 - Jun 29, 2009
Jun 15 - Jun 22, 2009
Jun 8 - Jun 15, 2009
Jun 1 - Jun 8, 2009
May 25 - Jun 1, 2009
May 18 - May 25, 2009
May 11 - May 18, 2009
May 4 - May 11, 2009
Apr 27 - May 4, 2009
Apr 20 - Apr 27, 2009
Apr 13 - Apr 20, 2009
Apr 6 - Apr 13, 2009
Mar 30 - Apr 6, 2009
Mar 23 - Mar 30, 2009
Mar 16 - Mar 23, 2009
Mar 9 - Mar 16, 2009
Mar 1 - Mar 9, 2009
Feb 22 - Mar 1, 2009
Feb 15 - Feb 22, 2009
Feb 8 - Feb 15, 2009
Feb 1 - Feb 8, 2009
Jan 25 - Feb 1, 2009
Jan 18 - Jan 25, 2009
Jan 11 - Jan 18, 2009
Jan 4 - Jan 11, 2009
Dec 28 - Jan 4, 2009
Dec 21 - Dec 28, 2008
Dec 14 - Dec 21, 2008
Dec 7 - Dec 14, 2008
Nov 30 - Dec 7, 2008
Nov 23 - Nov 30, 2008
Nov 16 - Nov 23, 2008
Nov 9 - Nov 16, 2008
Nov 2 - Nov 9, 2008
Oct 27 - Nov 2, 2008
Oct 20 - Oct 27, 2008
Oct 13 - Oct 20, 2008
Oct 6 - Oct 13, 2008
Sep 29 - Oct 6, 2008
Sep 22 - Sep 29, 2008
Sep 15 - Sep 22, 2008
Sep 8 - Sep 15, 2008
Sep 1 - Sep 8, 2008
Aug 25 - Sep 1, 2008
Aug 18 - Aug 25, 2008
Aug 11 - Aug 18, 2008
Aug 4 - Aug 11, 2008
Jul 28 - Aug 4, 2008
Jul 21 - Jul 28, 2008
Jul 14 - Jul 21, 2008
Jul 7 - Jul 14, 2008
Jun 30 - Jul 7, 2008
Jun 23 - Jun 30, 2008
Jun 16 - Jun 23, 2008
Jun 9 - Jun 16, 2008
Jun 2 - Jun 9, 2008
May 26 - Jun 2, 2008
May 19 - May 26, 2008
May 12 - May 19, 2008
May 5 - May 12, 2008
Apr 28 - May 5, 2008
Apr 21 - Apr 28, 2008
Apr 14 - Apr 21, 2008
Apr 7 - Apr 14, 2008
Mar 31 - Apr 7, 2008
Mar 24 - Mar 31, 2008
Mar 17 - Mar 24, 2008
Mar 10 - Mar 17, 2008
Mar 2 - Mar 10, 2008
Feb 24 - Mar 2, 2008
Feb 17 - Feb 24, 2008
Feb 10 - Feb 17, 2008
Feb 3 - Feb 10, 2008
Jan 27 - Feb 3, 2008
Jan 20 - Jan 27, 2008
Jan 13 - Jan 20, 2008
Jan 6 - Jan 13, 2008
Dec 30 - Jan 6, 2008
Dec 23 - Dec 30, 2007
Dec 16 - Dec 23, 2007
Dec 9 - Dec 16, 2007
Dec 2 - Dec 9, 2007
DocWatch




Mon, Jun 13, 2016


from Phys.org:


Researchers predict average-sized 'dead zone' for Gulf of Mexico in 2016
A University of Michigan researcher and colleagues from several institutions are forecasting an average but still large "dead zone" in the Gulf of Mexico this year. The forecast calls for an oxygen-depleted, or hypoxic, region of 5,898 square miles, an area roughly the size of Connecticut and similar to the past several years. The forecast was released today by the National Oceanographic and Atmospheric Administration, which sponsors the work. Farmland runoff containing fertilizers and livestock waste, much of it from as far away as the Corn Belt, is the main source of the nitrogen and phosphorus that cause the annual Gulf of Mexico hypoxic zone, which is also known as a dead zone. The gulf contains diverse marine life, including nationally important commercial and recreational fisheries. Organisms unable to leave the low-oxygen dead zone become stressed and can die of suffocation. ...



Mon, Aug 17, 2015


from Gail at Wit:


Dispatch from the Endocene, #9
Following is the transcript from my segment on Extinction Radio which airs Sunday, August 16 ... The Dead zone in the Gulf of Mexico is larger this summer than it has ever been, about the size of Connecticut and Rhode Island combined.... [Elsewhere,] "The toxic algae blooms in the Pacific Ocean stretching from southern California to Alaska -- already the largest ever recorded -- appear to have reached as far as the Aleutian Islands, scientists say. "The anecdotal evidence suggests we're having a major event," said Bruce Wright... "Insecticides that are sprayed in orchards and fields across North America may be more toxic to spiders than scientists previously believed"... "[T]he recent determination that cancer is almost entirely the result of exposure to various modern toxins"... "Every year over the last decade and a half, the U.S. Geological Survey has descended on Yosemite and Sequoia National Parks in California to give 17,000 trees a physical. But in a growing number of cases, what's starting off as a check-up is turning into an autopsy."... "I used to call them 'the immortals,' because they just never seemed to die," he says. "In the fourth year of drought, they've started dying by the bucket-loads. So they're no longer the immortals." ...



Wed, Aug 20, 2014


from The Conversation, via TruthOut:


The Way the Wind Blows May Not Be Enough to Prevent Ocean "Dead Zones" From Growing
The world's oceans are plagued with the problem of "dead zones", areas of high nutrients (such as nitrogen and phosphorus) in which plankton blooms cause a major reduction of oxygen levels in the water. Sea creatures need oxygen to breathe just as we do, and if oxygen levels fall low enough marine animals can suffocate. This commonly happens around coastlines where fertilisers are washed from fields into rivers and the sea, but also mid-ocean, where currents trap waters in gyres (large systems of rotating ocean currents). To date most studies have shown that these dead zones have been growing with global warming. But a recent study published in Science by Curtis Deutsch and colleagues suggests that the ocean's largest anoxic zone - where there has been a total depletion of oxygen - in the eastern tropical North Pacific, may in fact shrink due to weakening trade winds caused by global warming.... Warming also encourages water stratification, where the water separates into layers based on temperature or salinity, creating a physical barrier that prevents oxygen reaching deeper waters. Previous studies have predicted a weakening of trade winds in tropical areas, but have also forecasted changes to low-pressure weather fronts over coastlines that would lead to stronger winds, sufficient to replace any upwelling effect lost by weaker trade winds. ...



Sun, Aug 3, 2014


from US Naval War College, via YouTube:


Jeremy Jackson: Ocean Apocalypse, a lecture at the US Naval War College


In an hour-plus lecture filled with trenchant analysis of current data, and astounding historical comparisons between 1900 and now, Jackson (aka "the James Hansen for the Ocean") overviews how badly, badly we've been treating the oceans -- and how unlikely it is that we can recover them, prior to the consequent collapse of civilization. ...




Tue, Oct 22, 2013


from http://www.theherald.com.au/story/1848433/the-ocean-is-broken/:


The ocean is broken
What was missing was the cries of the seabirds which, on all previous similar voyages, had surrounded the boat. The birds were missing because the fish were missing. Exactly 10 years before, when Newcastle yachtsman Ivan Macfadyen had sailed exactly the same course from Melbourne to Osaka, all he'd had to do to catch a fish from the ocean between Brisbane and Japan was throw out a baited line. "There was not one of the 28 days on that portion of the trip when we didn't catch a good-sized fish to cook up and eat with some rice," Macfadyen recalled. But this time, on that whole long leg of sea journey, the total catch was two. No fish. No birds. Hardly a sign of life at all.... "I've done a lot of miles on the ocean in my life and I'm used to seeing turtles, dolphins, sharks and big flurries of feeding birds. But this time, for 3000 nautical miles there was nothing alive to be seen." ...



Sun, Sep 15, 2013


from Seattle Sun-Times:


Actual journalism on ocean acidification
Imagine every person on Earth tossing a hunk of CO2 as heavy as a bowling ball into the sea. That's what we do to the oceans every day.... Scientists once considered that entirely good news, since it removed CO2 from the sky. Some even proposed piping more emissions to the sea. But all that CO2 is changing the chemistry of the ocean faster than at any time in human history. Now the phenomenon known as ocean acidification -- the lesser-known twin of climate change -- is helping push the seas toward a great unraveling that threatens to scramble marine life on a scale almost too big to fathom, and far faster than first expected.... "There's a train wreck coming and we are in a position to slow that down and make it not so bad," said Stephen Palumbi, a professor of evolutionary and marine biology at Stanford University. "But if we don't start now the wreck will be enormous."... Roughly a quarter of organisms studied by researchers actually do better in high CO2. Another quarter seem unaffected. But entire marine systems are built around the remaining half of susceptible plants and animals.... [T]he winners will mostly be the weeds."... The pace of change has caught everyone off guard. ...



Fri, Aug 30, 2013


from Huffington Post:


Lake Erie Algae 'Dead Zones' An Urgent Problem: Report
Canada and the U.S. should crack down on sources of phosphorus runoff blamed for a rash of harmful algae blooms on Lake Erie, an advisory agency said Thursday. The International Joint Commission said in a draft report that urgent steps are needed to curb runaway algae -- which produce harmful toxins and contribute to oxygen-deprived "dead zones" where fish cannot survive.... The report's Canadian co-author, Glenn Benoy, said algae blooms had almost disappeared but now there is a recurrence. "Some of the worst blooms we've seen in the lake happened in the last five to seven years," he said from Ottawa. ...



Wed, Jul 31, 2013


from Grist:


Gulf of Mexico dead zone is big, but not record-breaking big
Just 5,840 square miles of the Gulf of Mexico are virtually bereft of life this summer. This year's dead zone is much bigger than an official goal of 1,950 square miles, but not as bad as had been feared. Heavy spring rains inundated Mississippi River tributaries with fertilizers and other nutrients, and once those pollutants flowed into the Gulf, they led to the growth of oxygen-starved areas where marine life can't survive. ...



Sun, Jun 30, 2013


from PhysOrg:


Major changes needed for coral reef survival
To prevent coral reefs around the world from dying off, deep cuts in carbon dioxide emissions are required, says a new study from Carnegie's Katharine Ricke and Ken Caldeira. They find that all existing coral reefs will be engulfed in inhospitable ocean chemistry conditions by the end of the century if civilization continues along its current emissions trajectory. Their work will be published July 3 by Environmental Research Letters.... Coral reefs use a mineral called aragonite to make their skeletons. It is a naturally occurring form of calcium carbonate, CaCO3. When carbon dioxide, CO2, from the atmosphere is absorbed by the ocean, it forms carbonic acid (the same thing that makes soda fizz), making the ocean more acidic and decreasing the ocean's pH. This increase in acidity makes it more difficult for many marine organisms to grow their shells and skeletons, and threatens coral reefs the world over. Using results from simulations conducted using an ensemble of sophisticated models, Ricke, Caldeira, and their co-authors calculated ocean chemical conditions that would occur under different future scenarios and determined whether these chemical conditions could sustain coral reef growth. Ricke said: "Our results show that if we continue on our current emissions path, by the end of the century there will be no water left in the ocean with the chemical properties that have supported coral reef growth in the past. We can't say with 100 percent certainty that all shallow-water coral reefs will die, but it is a pretty good bet." ...



Thu, Jun 13, 2013


from Globe and Mail:


Toxic waste spill in northern Alberta biggest of recent disasters in North America
The substance is the inky black colour of oil, and the treetops are brown. Across a broad expanse of northern Alberta muskeg, the landscape is dead. It has been poisoned by a huge spill of 9.5 million litres of toxic waste from an oil and gas operation in northern Alberta, the third major leak in a region whose residents are now questioning whether enough is being done to maintain aging energy infrastructure. The spill was first spotted on June 1. But not until Wednesday did Houston-based Apache Corp. release estimates of its size, which exceeds all of the major recent spills in North America.... "Every plant and tree died" in the area touched by the spill, said James Ahnassay, chief of the Dene Tha First Nation, whose members run traplines in an area that has seen oil and gas development since the 1950s.... Neither Apache nor Alberta initially disclosed the spill, which was only made public after someone reported it to a TV station late last week.... ...



Sun, Apr 28, 2013


from CNN:


Empty nets in Louisiana three years after the spill
There used to be two or three people working with him; now he's alone. The catch that's coming in is light, particularly for crabs. "Guys running five or six hundred traps are coming in with two to three boxes, if that," said Stander, 26.... "My fellow fishermen who fish crab and who fish fish, they're feeling the same thing," Barisich said. "You get a spike in production every now and then, but overall, it's off. Everybody's down. Everywhere there was dispersed oil and heavily oiled, the production is down."... "Things's changing, and we don't know what's happening yet," said oysterman Byron Encalade. ...



Fri, Mar 29, 2013


from Reuters, via NBC, through DesdemonaDespair:


EPA: More than half of U.S. rivers unsuitable for aquatic life
Fifty-five percent of U.S. river and stream lengths were in poor condition for aquatic life, largely under threat from runoff contaminated by fertilizers, the U.S. Environmental Protection Agency said on Tuesday. High levels of phosphorus and nitrogen, runoff from urban areas, shrinking ground cover and pollution from mercury and bacteria were putting the 1.2 million miles of streams and rivers surveyed under stress, the EPA said.... Twenty-one percent of the United States' river and stream length was in good biological condition, down from 27 percent in 2004, according to the survey, carried out in 2008 and 2009 at almost 2,000 sites. ...



Fri, Aug 3, 2012


from New York Times:


Big Drought Makes for a Small 'Dead Zone'
Researchers from the Louisiana Universities Marine Consortium have found that this summer's hypoxic zone in the Gulf of Mexico - the oxygen-devoid area of water colloquially known as the dead zone - covers one of the smallest areas recorded since scientists began measuring the hypoxic zone in 1985.... "Because of the massive drought in the Midwest, there's a whole lot less fertilizer being flushed into the rivers and whole lot less water being flushed into the gulf," said Don Scavia, an aquatic ecologist with the University of Michigan.... Dr. Scavia said the small size of this year's hypoxic zone was especially interesting because a reduction in the amount of nitrates entering the gulf has an immediate effect. "If we could find some way to stop all that nitrate from going down the river, the problem would be solved in a year or two," he said. ...






Want more context?


Try reading our book FREE online:
Humoring the Horror of the Converging Emergencies!
More fun than a barrel of jellyfish!
Tue, Apr 3, 2012


from Mother Jones:


America's Top 10 Most-Polluted Waterways
If you are a fly-fisher, a rafter, or heck, just a person who drinks water, here is some troubling news: Our waterways are in rough shape. An eye-opening new report (PDF) from Environment America Research and Policy Center finds that industry discharged 226 million pounds of toxic chemicals into America's rivers and streams in 2010. The pollution included dead-zone-producing nitrates from food processors, mercury and other heavy metals from steel plants, and toxic chemicals from various kinds of refineries. Within the overall waste, the researchers identified 1.5 million pounds of carcinogens, 626,000 pounds of chemicals linked to developmental disorders and 354,000 pounds of those associated with reproductive problems. ...



Wed, Mar 21, 2012


from Reuters, via Chicago Tribune:


Damage to world's oceans 'to reach $2 trillion a year'
The cost of damage to the world's oceans from climate change could reach $2 trillion a year by 2100 if measures to cut greenhouse gas emissions are not stepped up, a study by marine experts said on Wednesday. The study found that without action to limit rising greenhouse gas emissions, the global average temperature could rise by 4 degrees Celsius by the end of the century causing ocean acidification, sea level rise, marine pollution, species migration and more intense tropical cyclones. It would also threaten coral reefs, disrupt fisheries and deplete fish stocks.... If cuts in emissions of planet-warming greenhouse gases were carried out more urgently and temperature increases were limited to 2.2 degrees C, nearly $1.4 trillion of the total cost could be avoided, the study found. However, such progress would require the widespread use of radical carbon removal technologies like sucking carbon dioxide out of the atmosphere, Frank Ackerman, one of the report's authors told Reuters. "The faster we stop emissions rising, the lower the damage will be. But on current technology, I wouldn't be surprised if we end up on a 4 degree C pathway," said Ackerman, senior economist and director of the Climate Economics Group at SEI's U.S. Center. ...



Thu, Jan 5, 2012


from TED, via The Oil Drum:


Jeremy Jackson talks about How We Wrecked the Ocean

Jeremy Jackson is the Ritter Professor of Oceanography and Director of the Center for Marine Biodiversity and Conservation at the Scripps Institution of Oceanography. ...



Fri, Dec 16, 2011


from Science, via ScienceDaily:


What happens when you double world nitrogen?
In "A World Awash in Nitrogen," Elser, a limnologist, comments on a new study showing that disruption to Earth's nitrogen balance began at the dawn of the industrial era and was further amplified by the development of the Haber-Bosch process to produce nitrogen rich fertilizers. Until that time nitrogen, an essential building block to life on Earth and a major but inert component of its atmosphere, had cycled at low but balanced levels over millennia. That balance ended around 1895. "Humans have more than doubled the rate of nitrogen inputs into global ecosystems, relative to pre-industrial periods, and have changed the amounts of circulating phosphorus (like nitrogen, a key limiting ingredient for crops and other plants) by about 400 percent due to mining to produce fertilizers," Elser said.... "Overall, changes in nutrient regimes (due to human acceleration of the nitrogen and phosphorus cycles) cause various problems, but especially reduction in water quality, in water supplies and deterioration of coastal marine fisheries ('dead zones')," Elser added. ...



Wed, Dec 14, 2011


from NOAA National Marine Fisheries Service via ScienceDaily:


Expanding Dead Zones Are Shrinking Tropical Blue Marlin Habitat
The science behind counting fish in the ocean to measure their abundance has never been simple. A new scientific paper authored by NOAA Fisheries biologist Eric Prince, Ph.D., and eight other scientists shows that expanding ocean dead zones -- driven by climate change -- have added a new wrinkle to that science. In the December 4 paper published in the scientific journal Nature Climate Change, these scientists sound an alarm that expanding ocean dead zones are shrinking the habitat for high value fish such as marlins in the tropical northeast Atlantic Ocean. ...



Tue, Jul 26, 2011


from Washington Post:


Alarming "dead zone" grows in the Chesapeake
A giant underwater "dead zone" in the Chesapeake Bay is growing at an alarming rate because of unusually high nutrient pollution levels this year, according to Virginia and Maryland officials. They said the expanding area of oxygen-starved water is on track to become the bay's largest ever. This year's Chesapeake Bay dead zone covers a third of the bay, stretching from the Baltimore Harbor to the bay's mid-channel region in the Potomac River, about 83 miles, when it was last measured in late June. It has since expanded beyond the Potomac into Virginia, officials said. Especially heavy flows of tainted water from the Susquehanna River brought as much nutrient pollution into the bay by May as normally comes in an entire average year... ...



Wed, Jul 20, 2011


from Texas A&M University via ScienceDaily:


2011 Gulf of Mexico 'Dead Zone' Could Be Biggest Ever
Researchers from Texas A&M University have returned from a trip to examine the scope and size of this year's "dead zone" in the Gulf of Mexico and have measured it currently to be about 3,300 square miles, or roughly the size of Delaware and Rhode Island combined, but some researchers anticipate it becoming much larger...During the past five years, the dead zone has averaged about 5,800 square miles and has been predicted to exceed 9,400 square miles this year, which would make it one of the largest ever recorded, according to the Louisiana Universities Marine Consortium. Hypoxia occurs when oxygen levels in seawater drop to dangerously low levels, and severe hypoxia can potentially result in fish kills and harm marine life, thereby creating a "dead zone" of life in that particular area. ...



Wed, Jun 15, 2011


from Scientific American:


Mississippi Floods Could Mean Record Gulf 'Dead Zone'
This year's record Mississippi River floods are forecast to create the biggest Gulf of Mexico "dead zone" since systematic mapping began in 1985, U.S. scientists reported on Tuesday. Often created by farm chemical run-off carried to the Gulf by the Mississippi, the 2011 low-oxygen "dead zone" could measure 8,500 to 9,421 square miles (22,253 to 26,515 sq km), or an area roughly the size of New Hampshire, the U.S. Geological Survey said in a statement. This would be bigger than 2002's record-large hypoxic zone, which stretched over 8,400 square miles (21,750 sq km).... Excess nutrients from the farm chemicals in the water -- mostly nitrogen and phosphorous -- do the same thing in the Gulf that they do on agricultural fields: they encourage plant growth.... In the Gulf, they cause tiny marine plants called phytoplankton to bloom, decay, die and sink to the bottom, where bacteria eat their remains and use up oxygen in the water as they do so. ...



Tue, May 17, 2011


from London Guardian:


Vast Mongolian shantytown now home to quarter of country's population
It is a supreme irony in a country once known as the land without fences. Stretching north from the capital, Ulan Bator, an endless succession of dilapidated boundary markers criss-cross away into the distance. They demarcate a vast shantytown that sprawls for miles and is now estimated to be home to a quarter of the entire population of Mongolia. More than 700,000 people have crowded into the area in the past two decades. Many are ex-herders and their families whose livelihoods have been destroyed by bitter winters that can last more than half the year; many more are victims of desertification caused by global warming and overgrazing; the United Nations Development Programme estimates that up to 90 percent of the country is now fragile dryland. ...



Thu, May 12, 2011


from ABC Good Morning America:


Mississippi River Flooding: Pollution, Fertilizers, Sewage in the Flood Waters; ABC News Does its Own Testing
The great Mississippi River flood of 2011, cresting south of Memphis today, carries a mix of fertilizer, oil, pesticides, trash and farm runoff as it flows toward the Gulf of Mexico, say public health officials. Some of it is nasty stuff, and officials say people are wise to be careful. They urge people not to touch the water unless they're wearing rubber boots and gloves, and wash thoroughly if they get wet. "There could be a lot of untreated sewage coming downstream," said Wilma Subra, an environmental scientist and activist in Louisiana who has tangled with oil and chemical companies. "People need to be aware." ...



Fri, Apr 15, 2011


from Guardian:


Emails expose BP's attempts to control research into impact of Gulf oil spill
BP officials tried to take control of a $500m fund pledged by the oil company for independent research into the consequences of the Gulf of Mexico oil disaster, it has emerged. Documents obtained under the Freedom of Information Act show BP officials openly discussing how to influence the work of scientists supported by the fund, which was created by the oil company in May last year.... Other documents obtained by Greenpeace suggest that the politics of oil spill science was not confined to BP. The White House clashed with officials from the National Oceanic and Atmospheric Administration (NOAA) and the Environmental Protection Agency (EPA) last summer when drafting the administration's account of what has happened to the spilled oil.... Another email, written by Karen Ragoonanan-Jalim, a BP environmental officer based in Trinidad, contains minutes of a meeting in Houma, Louisiana, in which officials discussed what kind of studies might best serve the oil company's interests.... Under agenda item two, she writes: "Discussions around GRI and whether or not BP can influence this long-term research programme ($500m) to undertake the studies we believe will be useful in terms of understanding the fate and effects of the oil on the environment, eg can we steer the research in support of restoration ecology?" ...



Thu, Mar 10, 2011


from CBC:


Great Lakes phosphorus levels rising, report warns
A mysterious resurgence of phosphorus in the Great Lakes is endangering the aquatic food chain and human health, says a binational agency that advises Canada and the U.S. Fifteen years after the last programs to control phosphorus runoff ended, the International Joint Commission urged on Wednesday a renewed effort to get the oxygen-depleting chemical out of the water.... "We don't know where the phosphorous is coming from," Bill Bowerman, chair of the IJC's science advisory board and a wildlife ecologist at South Carolina's Clemson University, said during Wednesday's IJC news conference. "Some of our monitoring programs that would allow us to understand this either are under threat or have disappeared over the past 15 years."... The report suggests key factors likely include inadequate municipal wastewater and residential septic systems, agricultural runoff, industrial livestock operations and the impacts of climate change, which causes more frequent and intense rainstorms.... [M]uch of the lake is back to being coated with slimy green algal blooms in the summer, as it was in the 1960s and early '70s. "They said, 'Well, we have this one fixed.' Well, we don't have this one fixed," she said. ...



Sun, Feb 20, 2011


from AP, via PhysOrg:


Scientist finds Gulf bottom still oily, dead
Oil from the BP spill remains stuck on the bottom of the Gulf of Mexico, according to a top scientist's video and slides that she says demonstrate the oil isn't degrading as hoped and has decimated life on parts of the sea floor. That report is at odds with a recent report by the BP spill compensation czar that said nearly all will be well by 2012. At a science conference in Washington Saturday, marine scientist Samantha Joye of the University of Georgia aired early results of her December submarine dives around the BP spill site. She went to places she had visited in the summer and expected the oil and residue from oil-munching microbes would be gone by then. It wasn't. "There's some sort of a bottleneck we have yet to identify for why this stuff doesn't seem to be degrading," Joye told the American Association for the Advancement of Science annual conference in Washington. Her research and those of her colleagues contrasts with other studies that show a more optimistic outlook about the health of the gulf, saying microbes did great work munching the oil. "Magic microbes consumed maybe 10 percent of the total discharge, the rest of it we don't know," Joye said, later adding: "there's a lot of it out there." ...




You're still reading! Good for you!
You really should read our short, funny, frightening book FREE online (or buy a print copy):
Humoring the Horror of the Converging Emergencies!
We've been quipping this stuff for more than 30 months! Every day!
Which might explain why we don't get invited to parties anymore.
Mon, Feb 14, 2011


from University of Georgia, via EurekAlert:


Study finds massive flux of gas, in addition to liquid oil, at BP well blowout in Gulf
A new University of Georgia study that is the first to examine comprehensively the magnitude of hydrocarbon gases released during the Deepwater Horizon Gulf of Mexico oil discharge has found that up to 500,000 tons of gaseous hydrocarbons were emitted into the deep ocean. The authors conclude that such a large gas discharge--which generated concentrations 75,000 times the norm--could result in small-scale zones of "extensive and persistent depletion of oxygen" as microbial processes degrade the gaseous hydrocarbons.... The researchers explained that the 1,480-meter depth of the blowout (nearly one mile) is highly significant because deep sea processes (high pressure, low temperature) entrapped the released gaseous hydrocarbons in a deep (1,000-1,300m) layer of the water column. In the supplementary online materials, the researchers provide high-definition photographic evidence of the oil and ice-like gas hydrate flakes in the plume waters.... "We're not talking about extensive hypoxic areas offshore in the Gulf of Mexico," Joye explained. "But the microbial oxidation of the methane and other alkanes will remove oxygen from the system for quite a while because the time-scale for the replenishment of oxygen at that depth is many decades." ...



Thu, Dec 30, 2010


from NOAA, via Mongabay:


Growing Atlantic dead zone shrinks habitat for billfish and tuna, may lead to over-harvest
A dead zone off the coast of West Africa is reducing the amount of available habitat for Atlantic tuna and billfish species, reports the National Oceanic and Atmospheric Administration in a study published in Fisheries Oceanography. The zone is growing due to rising water temperatures and is expected to cause over-harvest of tuna and billfish as the fish seek higher levels of oxygen in areas with greater fisheries activity.... "The hypoxic zone off West Africa, which covers virtually all the equatorial waters in the Atlantic Ocean, is roughly the size of the continental United States, and it's growing," said Dr. Eric D. Prince, a NOAA Fisheries Service research fishery biologist who led the study. "With the current cycle of climate change and accelerated global warming, we expect the size of this zone to increase, further reducing the available habitat for these fish."... Tuna and billfish - a catch-all category which includes marlin, swordfish, and sailfish species - are already experiencing global declines due to pressure from fisheries. The habitat loss caused by the dead zone is expected to push Atlantic stock down even further as fish escape to near-shore areas with more fishing activity. The increase in catch rates will make it appear that stocks are up when really they're just concentrated in a smaller area. This may lead to over-harvest. ...



Sun, Dec 26, 2010


from National Oceanic and Atmospheric Administration via ScienceDaily:


Growing Hypoxic Zones Reduce Habitat for Billfish and Tuna
Billfish and tuna, important commercial and recreational fish species, may be more vulnerable to fishing pressure because of shrinking habitat, according to a new study published by scientists from NOAA, The Billfish Foundation, and University of Miami Rosenstiel School of Marine and Atmospheric Science. An expanding zone of low oxygen, known as a hypoxic zone, in the Atlantic Ocean is encroaching upon these species' preferred oxygen-abundant habitat, forcing them into shallower waters where they are more likely to be caught. ...



Thu, Dec 9, 2010


from The ApocaDocs:


2010 Year in Review from the ApocaDocs
The shocking truth ripped from the headlines! An appalling sense of humor in full display! The TOP 100 STORIES selected from the 1600+ news items archived and bequipped by the ApocaDocs in 2010, our The Year in Review displays not just the most holy shit, death-spiral-ish stories of the year, but also many of our favorite quips ("holy shit" stories tend to bring out the quipsters in both of us). All displayed in staggering CHRONOLOGICAL ORDER to help recap the year. You'll find yourself asking "What, all this, and it's only June!?!" Groans, grimaces, and guffaws abound in this rollercoaster reprise of a most eventful year. ...



Fri, Sep 24, 2010


from National Geographic:


"Sea Snot" Explosion Caused by Gulf Oil Spill?
The Gulf of Mexico oil spill sparked an explosion of sticky clumps of organic matter that scientists call sea snot, according to ongoing research. The boom likely precipitated a sea-snot "blizzard" in Gulf waters, researchers say. And as the clumps sank, they may have temporarily wiped out the base of the food chain in the spill region by scouring all small life from the water column.... Tiny plants in the ocean called phytoplankton produce a mucus-like substance when stressed, and it's possible that exposure to the Deepwater Horizon oil caused them to pump out more of the sticky stuff than usual. This abundance of "mucus" made the naturally occurring marine-snow particles--usually about a few millimeters wide--even stickier. "Everything they collide with in their path they collect and take with them," said project leader Passow, who's currently tracking marine snow aboard the research vessel Oceanus. ...



Thu, Sep 16, 2010


from New Scientist:


Huge fish kill - a common sight in Louisiana
This large fish kill was reported last Friday in Plaquemines parish, Louisiana. Associated Press reports that biologists at the state department of wildlife and fisheries have determined the BP oil spill is not at fault. Summer dead zones are common in the Gulf of Mexico, caused by the large amounts of fertiliser that get flushed down the Mississippi river, which triggers a dramatic drop in the amount of oxygen dissolved in the water. Researchers have been concerned that microbes breaking down the oil from the BP spill might exacerbate this year's dead zone and have been closely monitoring oxygen levels in the Gulf. ...



Mon, Sep 13, 2010


from ABC News, via DesdemonaDespair:


Oil From the BP Spill Blanketing Bottom of Gulf
Professor Samantha Joye of the Department of Marine Sciences at the University of Georgia, who is conducting a study on a research vessel just two miles from the spill zone, said the oil has not disappeared, but is on the sea floor in a layer of scum. "We're finding it everywhere that we've looked. The oil is not gone," Joye said. "It's in places where nobody has looked for it." All 13 of the core samples Joye and her UGA team have collected from the bottom of the gulf are showing oil from the spill, she said.... "If we're seeing two and half inches of oil 16 miles away, God knows what we'll see close in -- I really can't even guess other than to say it's going to be a whole lot more than two and a half inches," Joye said. This oil remaining underwater has large implications for the state of sea life at the bottom of the gulf.... "There is nothing living in these cores other than bacteria," she said. "I've yet to see a living shrimp, a living worm, nothing." ...



Sat, Sep 4, 2010


from San Diego Union-Tribune:


Dead zones a coastal threat
Dead zones increased dramatically in U.S. waters over the past 50 years, threatening ecosystems and fisheries nationwide, according to a sweeping report Friday by the federal Office of Science and Technology Policy. The multiagency assessment said that incidents of hypoxia -- a condition in which oxygen levels drop so low that fish and other animals are stressed or killed -- have risen nearly 30-fold since 1960 due in part to man-made pollutants...."If current practices are continued, the expansion of hypoxia in coastal waters will continue and increase in severity, leading to further impacts on marine habitats, living resources, economies, and coastal communities," the report's authors said. ...



Wed, Aug 18, 2010


from New York Times:


Cape Cod Waterways Face Pollution Crisis
Rising nitrogen levels are suffocating the vegetation and marine life in saltwater ponds and estuaries on Cape Cod, creating an environmental and infrastructure problem that, if left unchecked, will threaten the shellfishing industry, the tourist economy and the beaches that lure so many summer visitors. More than 60 ponds and estuaries on the cape and a few elsewhere in the region have been choked by algae and seaweed. The culprit is nitrogen, much of it leaching out of septic system wastewater that runs through sandy soil into the estuaries. Faced with a federal mandate to fix their polluted waterways, Cape Cod towns have spent years creating plans to clean up the wastewater, largely through sewers and clustered septic systems.... The root of the problem lies in the popularity and unchecked growth of Cape Cod over the last 30 years. Towns chose not to install sewers when the government helped subsidize them in the 1960s and '70s, fearing that it would lead to an influx of people. Newcomers arrived anyway and sprawled out, using individual septic systems to get rid of waste. "We've reached capacity for the watershed," said Lindsey B. Counsell, executive director of Three Bays Preservation, a preservation group in Barnstable. "We're a victim of our own geology." ...



Tue, Aug 10, 2010


from PhysOrg:


Scientists find Gulf of Mexico dead zone only 'fifth largest on record'
NOAA-supported scientists have found this year's Gulf of Mexico dead zone to be the fifth largest on record at 7,722 square miles - an area the size of New Jersey, near the upper limit of their projections, but tropical storm activity in the Gulf of Mexico caused the zone to be a patchwork rather than a continuous band. This year's dead zone is nearly double that of 2009's, which was smaller than average. A series of storms and high wind and wave conditions in the shallower waters to the west of the Atchafalaya River delta mixed oxygen into the traditional dead zone area before last year's survey cruise. Last year's dead zone measured approximately 3,000 square miles.... The eastern portion of the dead zone does overlap with the region significantly impacted by the Deep Water Horizon oil spill, however, scientists conducting the cruise think that it is unlikely that the oil spill had a significant impact on the size of the zone.... The average size of the dead zone over the past five years has been 6,653 square miles, much larger than 1,900 square miles which is the target goal set by the Gulf of Mexico/Mississippi River Watershed Nutrient Task Force. ...



Mon, Aug 9, 2010


from Yale360:


A Looming Oxygen Crisis and Its Impact on World's Oceans
As serious as these dead zones are, however, they may be just a foreshadowing of a much more severe crisis to come. Agricultural runoff can only strip oxygen from the ocean around the mouths of fertilizer-rich rivers. But global warming has the potential to reduce the ocean's oxygen content across the entire planet. Combined with acidification -- another global impact of our carbon emissions -- the loss of oxygen could have a major impact on marine life. Scientists point to two reasons to expect a worldwide drop in ocean oxygen. One is the simple fact that as water gets warmer, it can hold less dissolved oxygen. The other reason is subtler. The entire ocean gets its oxygen from the surface -- either from the atmosphere, or from photosynthesizing algae floating at the top of the sea. The oxygen then spreads to the deep ocean as the surface waters slowly sink. Global warming is expected to reduce the mixing of the ocean by making surface seawater lighter.... more of the oxygen will linger near the surface, where it will be used up by oxygen-breathing organisms. ...



Tue, Aug 3, 2010


from AP, via CBC:


Dead zone in Gulf one of largest ever
Scientists say this year that the "dead zone" area that forms every summer in the Gulf of Mexico is one of the largest ever measured. The large area of low oxygen that chokes marine life comes in addition to the massive BP oil spill.... They say the dead zone is at least 7,722 square miles (20,000 square kilometres). The largest ever measured was just over 8,000 square miles (20,700 square kilometres) in 2001. Pollution, such as runoff from farms along the Mississippi River, cause regions of low oxygen content or hypoxia in the Gulf through the introduction of nitrogen and phosphorus into the water system. ...



Fri, Jul 30, 2010


from New York Times:


Oil Dispersants Shifting Ecosystem Impacts in Gulf, Scientists Warn
"This is a management decision, to use dispersants," College of William and Mary marine science professor Robert Diaz said yesterday. "It doesn't make the oil go away, it just puts it from one part of the ecosystem to another." That dispersed oil now hovers, diluted in the water column, posing a challenge for scientists to track and measure the subsea plumes. Mapping the long-term effects of the nearly 2 million gallons of dispersant used by BP PLC may well be equally difficult, given the array of unanswered questions that surround the products' rapid breakdown of oil droplets and their chronic toxicity. In other words, while dispersants may have helped spare the Gulf's birds, the chemicals are likely shifting dangers to other species lower in the food chain. The National Research Council described dispersant use in 2005 as "a conscious decision" to direct hydrocarbons to one part of the marine ecosystem, "decreasing the risk to water surface and shoreline habitats while increasing the potential risk to organisms in the water column and on the seafloor."... ...



Fri, Jul 30, 2010


from LiveScience, via DesdemonaDespair:


Oceans May Be Primed for Mass Extinction
The Gulf and the rest of the world's waters also face the uncertain and potentially devastating effects of climate change. Warming ocean temperatures reduce the water's oxygen content, and rising atmospheric carbon dioxide is altering the basic chemistry of the ocean, making it more acidic. There is no shortage of evidence that both of these effects have begun to wreak havoc on certain important creatures.... "Today the synergistic effects of human impacts are laying the groundwork for a comparably great Anthropocene mass extinction in the oceans, with unknown ecological and evolutionary consequences...". When it comes to the oceans, research shows a parallel to the Permian-Triassic extinction -- also known as the Great Dying -- which eradicated 95 percent of marine species when the oceans lost their oxygen about 250 million years ago. The same phenomenon is taking place in many areas of today's oceans.... "If current trends continue, the extinctions of the coming decades will be clearly visible to future geologists comparable in scale to the great extinction events in Earth's history," he wrote. "I think it will be an enigmatic extinction. Future geologists will try to figure out why we apparently tried to kill off so many species, but they will find it hard to believe that simple reason is stupidity." ...



Tue, Jul 6, 2010


from Agence France-Press:


More bad news for BP as arsenic levels rise around Gulf of Mexico
British scientists warned that the oil spill is increasing the level of arsenic in the ocean, and could further add to the devastating impact on the already sensitive environment. BP's Deepwater Horizon rig has been spilling between 3,681,500 litres and 911,454,000 litres of oil into the sea per day since it exploded on April 22. The spill is already being labeled as America's worst environmental disaster and has turned into a economic and PR nightmare for the British company. Seventy-five days into the spill, the oil has fouled some 715km of shoreline in four southeastern US states, killed wildlife and put a massive dent in the region's multi-billion-dollar fishing industry. ...



Mon, Jul 5, 2010


from Science, via McClatchy:


World ocean: 'overwhelming evidence' that it's 'a lot worse than the public thinks.'
A sobering new report warns that the oceans face a "fundamental and irreversible ecological transformation" not seen in millions of years as greenhouse gases and climate change already have affected temperature, acidity, sea and oxygen levels, the food chain and possibly major currents that could alter global weather.... "We are becoming increasingly certain that the world's marine ecosystems are reaching tipping points," Bruno said, adding, "We really have no power or model to foresee" the impact. "It's a lot worse than the public thinks," said Nate Mantua, an associate research professor at the University of Washington's Climate Impacts Group. Mantua, who's read the report, said it was clear what was causing the oceans' problems: greenhouse gases. "It is not a mystery," he said. ...



Sun, Jul 4, 2010


from The Smithsonian Magazine:


Jellyfish: The Next King of the Sea
All around the world, jellyfish are behaving badly--reproducing in astonishing numbers and congregating where they've supposedly never been seen before. Jellyfish have halted seafloor diamond mining off the coast of Namibia by gumming up sediment-removal systems. Jellies scarf so much food in the Caspian Sea they're contributing to the commercial extinction of beluga sturgeon--the source of fine caviar. In 2007, mauve stinger jellyfish stung and asphyxiated more than 100,000 farmed salmon off the coast of Ireland as aquaculturists on a boat watched in horror. The jelly swarm reportedly was 35 feet deep and covered ten square miles. Nightmarish accounts of "Jellyfish Gone Wild," as a 2008 National Science Foundation report called the phenomenon, stretch from the fjords of Norway to the resorts of Thailand...Nobody knows exactly what's behind it, but there's a queasy sense among scientists that jellyfish just might be avengers from the deep, repaying all the insults we've heaped on the world's oceans.... At 39 degrees Fahrenheit, the polyps generated, on average, about 20 teeny jellyfish. At 46 degrees, roughly 40. The polyps in 54-degree seawater birthed some 50 jellies each, and one made 69. "A new record," Widmer says, awed. ...



Thu, Jul 1, 2010


from SolveClimate:


Methane Dead Zones in Gulf Waters Confirmed, Gas Levels 100,000 Times Normal
Scientists are confronting growing evidence that BP's ruptured well in the Gulf of Mexico is creating oxygen-depleted "dead zones" where fish and other marine life cannot survive. In two separate research voyages, independent scientists have detected what were described as "astonishingly high" levels of methane, or natural gas, bubbling from the well site, setting off a chain of reactions that suck the oxygen out of the water. In some cases, methane concentrations are 100,000 times normal levels. Other scientists as well as sport fishermen are reporting unusual movements of fish, shrimp, crab and other marine life, including increased shark sightings closer to the Alabama coast.... Joye said her preliminary findings suggested the high volume of methane coming out of the well could upset the ocean food chain. Such high concentrations, it is feared, would trigger the growth of microbes, which break up the methane, but also gobble up oxygen needed by marine life to survive, driving out other living things. Joye said the methane was settling in a 200-metre layer of the water column, between depths of 1,000 to 1,300 metres in concentrations that were already threatening oxygen levels. "That water can go completely anoxic [extremely low oxygen] and that is a pretty serious situation for any oxygen-requiring organism. We haven't seen zero-oxygen water but there is certainly enough gas in the water to draw oxygen down to zero," she said. ...



Wed, Jun 30, 2010


from PhysOrg:


Nutrients, viruses and the biological carbon pump
Adding nutrients to the sea could decrease viral infection rates among phytoplankton and enhance the efficiency of the biological pump, a means by which carbon is transferred from the atmosphere to the deep ocean, according to a new mathematical modelling study. The findings, published in the Journal of Theoretical Biology, have implications for ocean geo-engineering schemes proposed for tackling global warming. Tiny free-floating algae called phytoplankton dominate biological production in the world's oceans and sit at the base of the marine food web. Their population dynamics are controlled by sunlight, nutrient availability, grazing by tiny planktonic animals (zooplankton) and mortality caused by viral infection. "Viruses are the most abundant organism in the world's oceans, and it is thought that all phytoplankton species are susceptible to infection. Our aim was to model the interaction between viruses, phytoplankton, zooplankton grazing and nutrient levels".... The researchers took an 'eco-epidemic' modelling approach, taking into account the mutual interaction between the effects of ecology and disease epidemiology. This approach has been used previously to model the effects of infection by pathogens on the population dynamics of mammals and invertebrate animals.... Artificial enhancement of the biological carbon pump by fertilizing the oceans with nutrients has been proposed as a possible geo-engineering 'fix' for global warming caused by the increase of atmospheric carbon dioxide from anthropogenic sources. "The decrease in viral infection rates caused by artificially adding nutrients to the sea could in the future benefit humans by increasing the efficiency of the biological carbon pump, making these proposed ocean geo-engineering schemes more viable," said Dr Rhodes. ...



Thu, Jun 24, 2010


from PhysOrg:


Giant China algae slick getting bigger: report
A floating expanse of green algae floating off China's eastern seaboard is growing and spreading further along the coast, state-run media has reported. The algae bloom has expanded by about 50 percent since it was first reported by state media earlier in the week to 320 square kilometres (120 square miles), or about four times the size of Hong Kong island, Xinhua news agency said.... Algae blooms are typically caused by pollution in China and suck up huge amounts of oxygen needed by marine wildlife to survive and leave a foul stench when they wash up on beaches.... According to a 2008 State Oceanic Administration report, raw sewage and pollution from agricultural run-off has polluted 83 percent of China's coastal waters, leading to algae and other problems. ...



Mon, Jun 14, 2010


from Science:


What the Gulf Disaster Could Tell Us About Sudden Global Warming
Oceanographer John Kessler of Texas A&M University, College Station, and his colleagues have been awarded a grant by the National Science Foundation for a research cruise on the R/V Cape Hatteras, to measure concentrations of methane gas. Methane makes up about 40 percent by mass of what's spewing out of the well, according to measurements by BP.... But the burst well has also become an unlikely scientific windfall for Kessler, who studies natural methane seeps and their link to rapid climate change.... "Knowing if it's 1 percent or 90 percent that makes it out to the atmosphere will be a very big discovery for us," says Kessler. If the methane stays dissolved, it could trigger a feeding frenzy among microbes, he says. Their consumption of oxygen could create hypoxic zones and have "a serious influence on biodiversity at those times as well,"... Given the disaster unfolding in the gulf, says Kessler, "if we can make a little lemonade out of the lemons we've been given, then at least maybe some good will come of this." ...



Wed, May 5, 2010


from Freakanomics author Dubner, in the NYT:


Will the Gulf Oil Spill Be This Generation's Three Mile Island?
Does anyone have the sense that the recent BP oil disaster in the Gulf of Mexico may come to be seen as a Three Mile Island moment, at least for the prospects of U.S. offshore drilling? President Obama has called the spill a "potentially unprecedented environmental disaster" -- just weeks after he endorsed an increase in offshore drilling, to the deep chagrin of a broad swath of his supporters and environmentalists.... That said, could the Gulf disaster be just the kind of tragic, visible, easy-to-comprehend event that crystallizes the already-growing rush to de-petroleum our economy? As with TMI, it won't do much to change the facts on the ground about how energy is made. But as we've seen before, public sentiment can generate an awful lot of energy on its own, for better or worse. ...



Thu, Apr 1, 2010


from National Geographic News:


Gene-Altered "Enviropig" to Reduce Dead Zones?
Move over, bacon. Here comes something greener. A genetically engineered pig recently approved for limited production in Canada makes urine and feces that contain up to 65 percent less phosphorous, officials have announced. That could be good news for lakes, rivers, and ocean deltas, where phosphorous from animal waste can play a role in causing algal blooms. These outbursts of algae rapidly deplete the water's oxygen, creating vast dead zones for fish and other aquatic life. (Related: "World's Largest Dead Zone Suffocating Sea.") The new biotech pig could take years to pass U.S. and Canadian tests for commercial use and human consumption, noted Steven Liss, an environmental scientist at the University of Guelph in Ontario and a spokesperson for the project. ...



Sun, Mar 14, 2010


from University of Maryland Center for Environmental Science via ScienceDaily:


Aquatic 'Dead Zones' Contributing to Climate Change
The increased frequency and intensity of oxygen-deprived "dead zones" along the world's coasts can negatively impact environmental conditions in far more than just local waters. In the March 12 edition of the journal Science, University of Maryland Center for Environmental Science oceanographer Dr. Lou Codispoti explains that the increased amount of nitrous oxide (N2O) produced in low-oxygen (hypoxic) waters can elevate concentrations in the atmosphere, further exacerbating the impacts of global warming and contributing to ozone "holes" that cause an increase in our exposure to harmful UV radiation. ...



Tue, Mar 9, 2010


from McClatchy, via Miami Herald:


Growing low-oxygen zones in oceans worry scientists
In some spots off Washington state and Oregon, the almost complete absence of oxygen has left piles of Dungeness crab carcasses littering the ocean floor, killed off 25-year-old sea stars, crippled colonies of sea anemones and produced mats of potentially noxious bacteria that thrive in such conditions.... "The depletion of oxygen levels in all three oceans is striking," said Gregory Johnson, an oceanographer with the National Oceanic and Atmospheric Administration in Seattle. In some spots, such as off the Southern California coast, oxygen levels have dropped roughly 20 percent over the past 25 years. Elsewhere, scientists say, oxygen levels might have declined by one-third over 50 years. "The real surprise is how this has become the new norm," said Jack Barth, an oceanography professor at Oregon State University. "We are seeing it year after year." ...



Sat, Feb 27, 2010


from Science, via DesdemonaDespair:


Pacific Northwest 'dead zone' hypoxic events unprecedented
A review of all available ocean data records concludes that the low-oxygen events which have plagued the Pacific Northwest coast since 2002 are unprecedented in the five decades prior to that, and may well be linked to the stronger, persistent winds that are expected to occur with global warming. In a new study to be published Friday in the journal Science, researchers from Oregon State University outline a "potential for rapid reorganization" in basic marine ecosystems and the climatic forces that drive them, and suggest that these low-oxygen, or "hypoxic" events are now more likely to be the rule rather than the exception. "In this part of the marine environment, we may have crossed a tipping point," said Jane Lubchenco... The rapid and disturbing shift of ocean conditions in what has traditionally been one of the world's more productive marine areas -- what's called the California Current Large Marine Ecosystem -- has garnered much attention in recent years, also raising questions about whether it has happened before, and what is causing it.... "At this point, I'd be surprised if this trend towards hypoxic events didn't continue," Barth said... ...



Thu, Feb 25, 2010


from Scientific American:


Waiting to Inhale: Deep-Ocean Low-Oxygen Zones Spreading to Shallower Coastal Waters
A plague of oxygen-deprived waters from the deep ocean is creeping up over the continental shelves off the Pacific Northwest and forcing marine species there to relocate or die. Since 2002 tongues of hypoxic, or low-oxygen, waters from deeper areas offshore have slipped into shallower near-shore environments off the Oregon coast, although not close enough to be oxygenated by the waves. The problem stems from oxygen reduction in deep water, a phenomenon that some scientists are observing in oceans worldwide, and that may be related to climate change. The hypoxic seawater is distinct from the well-known "dead zones" that form at the mouths of the Mississippi and other rivers around the world. Those areas result from agricultural runoff, which lead to algae blooms that consume oxygen. Rather, the Pacific Northwest problem is broader and more mysterious. ...



Tue, Jan 19, 2010


from DC Bureau:


Dirty Waters: Cashing in on Ocean Pollution
...The cruise line industry relies on pristine oceans, beautiful coral reefs and marine life to draw millions of travelers on cruise vacations each year. But the same ships that advertise excursions to untouched ocean scenery are threatening these very same natural resources with their standard practice of flushing harmful toxins, mostly as sewage and food waste, into the ocean.... The average cruise ship serves between 10,000 and 12,000 meals per day. On a ship of 5,000 people eating four to five meals a day, the total is closer to 25,000 meals. Food waste is then ground up, put into a holding tank and discharged as food slurry. The putrefying food waste creates acid. In the ocean, it lowers oxygen and increases nutrients in the water, based on an EPA report in 2008 on cruise ship pollution discharge. ...



Mon, Nov 9, 2009


from Las Vegas Sun:


Quagga mussels a toxic threat to Lake Mead
...Years before they showed up in Southern Nevada, the little mollusks colonized the Great Lakes, and researchers there have found that the rise in their quagga populations correlates with increases in dangerous toxins. There are two reasons for this: poop and algae. Quaggas can poop poison pellets and can turn swaths of open lake into algae-filled dead zones. The scoop on the poop is this: Each mussel works like a tiny liver, absorbing toxins and heavy metals such as mercury, selenium, polychlorinated biphenyls (known as PCBs), and polycyclic aromatic hydrocarbons (or PAHs) from the lake water in a process called bioaccumulation. But quaggas are not content to do a good deed. They later expel those chemicals and metals -- in the form of a highly concentrated pellet. Those toxic pellets sink to the lake floor. ...



Mon, Nov 9, 2009


from McClatchy Newspapers:


As oceans fall ill, Washington bureaucrats squabble
...Every summer a dead zone of oxygen-depleted water the size of Massachusetts forms in the Gulf of Mexico; others have been found off Oregon and in the Chesapeake Bay, Lake Erie and the Baltic and Black seas. Some studies indicate that North Pole seawater could turn caustic in 10 years, and that the Southern Ocean already may be saturated with carbon dioxide....As the grim news mounts, a storm is brewing in Washington, D.C., over who should oversee oceans policies...However, NOAA, the nation's primary ocean agency, which includes the National Ocean Service, the nation's premier science agency for oceans and coasts... is missing from the task force's list...."NOAA is the nation's primary ocean agency," NOAA administrator Lubchenco told the subcommittee. "Our name says it all." ...



Thu, Oct 22, 2009


from SEED Magazine:


The Dead Zone Dilemma
Each year in April and May as farmers in the central US fertilize their crops, nearly 450 thousand metric tons of nitrates and phosphates pour down the Mississippi River. When these chemicals reach the Gulf of Mexico, they cause a feeding frenzy as photosynthetic algae absorb the nutrients. It's a boom-and-bust cycle of epic proportions: The algae populations grow explosively, then die and decompose. This process depletes the water of oxygen on a vast scale, creating a suffocating "dead zone" the size of Massachusetts where few, if any, animals can survive.... The study examined the implications of a 2007 law that requires the US to annually produce 36 billion gallons of biofuels by 2022. Barring major biofuel production breakthroughs from sources like algae or microbes, most of this fuel will come from crops grown in the central US; the fertilizers and other agricultural waste they produce will flow straight down the Mississippi and feed the dead zone. Hite says the study, led by Christine Costello, found that meeting this goal will make it impossible for the EPA to reach its target reduction in the size of the dead zone. Even if fertilizer-intensive corn is replaced with more eco-friendly crops like switchgrass, the vast increase in agricultural production will cause the dead zone to grow unless preventive measures are taken. ...



Tue, Oct 13, 2009


from The Australian:


Scientists back law to limit farm runoff to Great Barrier Reef
SCIENTISTS have backed the Queensland government's crackdown on farm runoffs to the Great Barrier Reef, describing new laws to limit the chemicals on sugar crops and pastures as "the right answer". Conservation groups have swung behind the measures, after producer organisations and individual farmers branded them unnecessary and a sop to the green lobby.... "The state is taking its responsibility to the reef very seriously ... I think we have to do everything we can." Marine scientists have warned that vast sections of the reef are threatened by the coral bleaching associated with rising sea temperatures caused by climate change.... Ms Jones's spokesman pointed out that high concentrations of the nutrients associated with fertiliser runoff were being detected up to 50km offshore. ...



Sun, Oct 11, 2009


from Albany Times-Union:


Lake George hits 23rd 'dead zone' summer
With new rules to protect Lake George's streams still to be unveiled, this summer marked the 23rd in a row in which a pollution-fueled "dead zone" formed in deep water at the southernmost end of the lake. From the village of Lake George toward Tea Island, oxygen levels at the bottom of the lake drop during the summer as a mix of nutrients from fertilizers, storm runoff and septic leakage fuels microbial activity. The microbes consume increasing amounts of oxygen, which leaves too little for fish and other aquatic life to survive. Bauer's group has been pushing for the creation of new rules to limit building and other development around 150 streams that feed the lake. Those streams are the source of much of the pollution that reaches the lake. ...



Wed, Sep 16, 2009


from American Chemical Society, via EurekAlert:


Biofuel production could undercut efforts to shrink Gulf 'Dead Zone'
Scientists in Pennsylvania report that boosting production of crops used to make biofuels could make a difficult task to shrink a vast, oxygen-depleted "dead zone" in the Gulf of Mexico more difficult. The zone, which reached the size of Massachusetts in 2008, forms in summer and threatens marine life and jobs in the region.... the zone forms when fertilizers wash off farm fields throughout the Mississippi River basin and into the Gulf of Mexico. The fertilizers cause the growth of algae, which eventually depletes oxygen in the water and kills marine life. Government officials hope to reduce fertilizer runoff and shrink the zone to the size of Delaware by 2015. But that goal could be more difficult to reach due to federally-mandated efforts to increase annual biofuel production to 36 billion gallons by 2022, the study says. ...



Tue, Jul 28, 2009


from New York Times:


Dead Zone in Gulf Is Smaller Than Forecast but More Concentrated in Parts
Scientists said Monday that the region of oxygen-starved water in the northern Gulf of Mexico this summer was smaller than forecast, which means less disruption of shrimp, crabs and other marine species, and of the fisheries that depend on them. But researchers found that although the so-called dead zone along the Texas and Louisiana coasts was smaller — about 3,000 square miles compared with a prediction of about 8,000 square miles -- the actual volume of low-oxygen, or hypoxic, water may be higher, as the layer is deeper and thicker in some parts of the gulf than normal. And the five-year average size of the dead zone is still considered far too big, about three times a target of 2,000 square miles set for 2015 by an intergovernmental task force.... She said unusual winds and currents this spring had driven much of the hypoxic water to the east, reducing the size of the zone but concentrating it. "In actuality we found quite a severe area that was large in volume," she said. "Organisms were obviously stressed." ...



Mon, Jun 8, 2009


from ABC News:


Jellyfish threaten to 'dominate' oceans


Giant jelly fish are taking over parts of the world's oceans due to overfishing and other human activities, say researchers... Jellyfish are normally kept in check by fish, which eat small jellyfish and compete for jellyfish food such as zooplankton... But, with overfishing, jellyfish numbers are increasing. Jellyfish feed on fish eggs and larvae, further impacting on fish numbers. To add insult to injury, nitrogen and phosphorous in run-off cause red phytoplankton blooms, which create low-oxygen dead zones where jellyfish survive, but fish can't. ...




Sat, Apr 11, 2009


from Louisville Courier-Journal:


Ky., In. key contributors to 'dead zone'
Louisville and the state's Bluegrass region are among the likely sources of pollution runoff that have marked Kentucky as one of the top contributors to the Gulf of Mexico's oxygen-depleted "dead zone," according to a new federal study. Building on work released last year that placed Kentucky and Indiana among nine states contributing 75 percent of excess nutrients into the Gulf, a new report by the U.S. Geological Survey identifies watersheds that are most likely to blame.... In the Gulf, an overabundance of nutrients has led to an oxygen-depleted area that has grown to the size of New Jersey. Fish and other aquatic life suffocate if they can't reach better water, threatening the valuable Gulf fishery that supplies many restaurants and kitchens. ...



Sun, Mar 1, 2009


from Tribune Democrat (PA):


Pollution pinches Chesapeake crabs
The blue crab population is at an all-time low, and two factors are to blame: Pollution and overfishing. There are six sub-basins of the 444-mile Susquehanna that feed the bay. Acid-mine drainage is blamed for pollution from this region, while farm runoff is the main culprit to the east. There is less crab food, less crab habitat and too much catching of fish the crabs feed on. In 2007, watermen suffered the worst crab harvest since Chesapeake Bay recordkeeping began in 1945. Last year was even worse in Virginia, and only slightly better in Maryland, causing more than $640 million in losses, reports show. ...



Wed, Jan 28, 2009


from ACS, via EurekAlert:


Substantial work ahead for water issues, say scientists at ACS' Final Report briefing
Scientists and engineers will face a host of obstacles over the next decade in providing clean water to millions of people caught up in a water shortage crisis, a panel of scientists and engineers said today... Although Edwards stressed the importance of water conservation in meeting those, he also cited unintended consequences of such efforts. He noted, for instance, that reduced-flush toilets and other water conservation methods are allowing water to remain in household pipes longer. As it stagnates in pipes, the water could develop undesirable characteristics and have unwanted effects on household plumbing.... For instance, hypoxic zones in the Bay -- large areas of low oxygen levels where most animals can't live -- are still growing despite lacking the nutrients they need for expansion. "We don't fully understood why that is so," Ball said. "There's a lot to be learned yet about what locations and causes lead to that phenomenon, whether there are carbon sources coming in from the shallows into the deep that current models and understanding don't capture."... For example, the use of sensors to detect potentially toxic substances in water could provide general benefits for safety. Cost-effective, low maintenance sensors are a Holy Grail, Haas said, but difficult to develop. He warned that over-sensitive sensors could be counterproductive. ...



Mon, Jan 26, 2009


from Agence France-Presse:


Study predicts ocean 'dead zones'
Global warming may create "dead zones" in the ocean that would be devoid of fish and seafood and endure for up to two millennia, according to a study published on Sunday. Its authors say deep cuts in the world's carbon emissions are needed to brake a trend capable of wrecking the marine ecosystem and depriving future generations of the harvest of the seas. In a study published online by the journal Nature Geoscience, scientists in Denmark built a computer model to simulate climate change over the next 100,000 years. At the heart of their model are two well-used scenarios which use atmospheric levels of carbon dioxide (CO2), the main greenhouse gas, as an indicator of temperature rise. Under the worst scenario, CO2 concentrations would rise to 1,168 parts per million (ppm) by 2100, or about triple today's level. Under the more optimistic model, CO2 would reach 549 ppm by 2100, or roughly 50 percent more than today. ...



Sun, Jan 25, 2009


from University of Copenhagen, via EurekAlert:


Dramatic expansion of dead zones in the oceans
Dead zones are low-oxygen areas in the ocean where higher life forms such as fish, crabs and clams are not able to live. In shallow coastal regions, these zones can be caused by runoff of excess fertilizers from farming. A team of Danish researchers have now shown that unchecked global warming would lead to a dramatic expansion of low-oxygen areas zones in the global ocean by a factor of 10 or more. Whereas some coastal dead zones could be recovered by control of fertilizer usage, expanded low-oxygen areas caused by global warming will remain for thousands of years to come, adversely affecting fisheries and ocean ecosystems far into the future. ...



Thu, Jan 15, 2009


from Cleantech Blog:


Peak Phosphorus?
First there was 'Peak Oil', then there was talk of 'Peak Water', but 'Peak Phosphorus' may trump them all as a sustainability issue without rival. Fact: Phosphorus is a non-renewable resource for which there is no substitute.... The timing for Peak phosphorus may be 50 years out, or a hundred and fifty years, but as with peak oil, it's not a question of if, but when. There has already been considerable volatility in Phosphorus markets in the past year, possibly related more to volatility in the energy market and this has trickled through into food prices. ...



Wed, Dec 31, 2008


from The Economist:


A sea of troubles -- an ocean wrapup
The worries begin at the surface, where an atmosphere newly laden with man-made carbon dioxide interacts with the briny. The sea has thus become more acidic, making life difficult, if not impossible, for marine organisms with calcium-carbonate shells or skeletons. These are not all as familiar as shrimps and lobsters, yet species like krill, tiny shrimp-like creatures, play a crucial part in the food chain: kill them off, and you may kill off their predators, whose predators may be the ones you enjoy served fried, grilled or with sauce tartare. Worse, you may destabilise an entire ecosystem.... And then there are the red tides of algal blooms, the plagues of jellyfish and the dead zones where only simple organisms thrive. All of these are increasing in intensity, frequency and extent. All of these, too, seem to be associated with various stresses man inflicts on marine ecosystems: overfishing, global warming, fertilisers running from land into rivers and estuaries, often the whole lot in concatenation. ...



Mon, Dec 22, 2008


from The Times-Picayune:


Report sounds alarm on dead zone in the Gulf
After years of piecemeal efforts to reduce Mississippi River pollution that leads to the Gulf of Mexico's annual "dead zone" disturbance, the Environmental Protection Agency and the U.S. Agriculture Department need to take quick action in pinpointing and reducing the source of the problem, says a new report from the National Research Council. Agricultural practices in the nation's Heartland are a major contributor to the dead zone problem, and the report points out that EPA and USDA have not effectively coordinated upstream pollution-control measures to tackle the problem: a lifeless, oxygen-depleted swath of Gulf waters nearly the size of New Jersey. Even with a more robust program to reduce river pollution, the report notes that it could take decades to reverse the damage. ...



Thu, Dec 18, 2008


from The Epoch Times:


Desalination Plants Increase - As do Concerns
...Is this a valid source of drinking water? What are the ramifications of desalination? The desalination process removes salt and other minerals from water to make it drinkable. This is achieved by filtering using reverse osmosis. It sounds a good idea, just to take the salt out of the sea water and the result is water for us to drink; so why the fuss? And is it destructive to the oceans? "Yes," says Wal Grahame, "It is destructive. A desalination plant here will have a footprint bigger than the MCG [Melbourne Cricket Ground] and four stories high. To produce 50 gigs of water they will have to emit 1 million tonnes of CO2 into the atmosphere."... Around 11,000 litres of sea water per second are pumped into the desalination works resulting in between 25 to 60 tonnes of waste. This is sludge from the pretreatment process which uses chemicals to remove solid bits and to destroy any biological life such as, fish, plankton and biota. The chemicals used in the pre treatment process are chlorine, caustic soda, hydrochloric acid, and ferric chloride. Some of these chemicals get discharged back into the sea. Using the reverse osmosis process, the water is then pushed through a series of membranes which filters out everything except the water. ...



Sun, Dec 14, 2008


from Wired News:


Toxin-Gobbling Bugs Could Clean Ocean Dead Zones
Bacteria that break down toxic compounds may have tricked scientists into underestimating the threat posed by spreading oceanic dead zones. But there's a silver lining: the bacteria might help bring them back to life. In a 4,200-square-mile Atlantic ocean swath off the coast of Namibia, bacteria converted lethal sulphide into foul-smelling but otherwise harmless sulphur and sulphate. "This is the first time that large-scale detoxification of sulphidic waters by chemolithotrophs has been observed in an ocean-open system," write European microbiologists and geochemists in a paper published Wednesday in Nature. ...



Tue, Oct 21, 2008


from Springer News:


Fertilizers -- a growing threat to sea life


She highlights how population growth, agricultural expansion, and urbanization have released nitrogen from the land and moved it to Chesapeake Bay, where it has accumulated and degraded both the natural wildlife and water quality. The combination of the increasing use of fertilizers, deforestation and the draining of wetlands and floodplains to provide more land for crops, has led to an imbalance in the nitrogen cycle, in particular reduced opportunities for the natural removal of nitrogen. As a result, there is an excess of nitrogen in the estuary, also known as eutrophication. This in turn has led to the deterioration of the local ecosystem through reduced concentrations of oxygen in the bay, affecting both the water quality and the fish populations. ...



Those scientists always talk about "systems" and "interactions" and "correlations" and "causation." Don't they understand that fertilizers fertilize?

ApocaDoc
permalink

Thu, Oct 16, 2008


from Brown University, via ScienceDaily:


Coastal Dead Zones May Benefit Some Species, Scientist Finds
Coastal dead zones, an increasing concern to ecologists, the fishing industry and the public, may not be as devoid of life after all. A Brown scientist has found that dead zones do indeed support marine life, and that at least one commercially valuable clam actually benefits from oxygen-depleted waters.... The reasons appear to be twofold: The quahogs' natural ability to withstand oxygen-starved waters, coupled with their predators' inability to survive in dead zones. The result: The quahog can not only survive, but in the absence of predators, can actually thrive. ...



Wed, Oct 15, 2008


from Daily Press:


Still no answers: A new study doesn't tell us what to do about oysters and the bay
The study's failure to endorse the Asian oyster is bound to disappoint those who think it's the salvation of an industry that has been devastated right along with the creature it depends on. Once so abundant that heaps of oysters broke the surface of local waters, the native oyster has become rare indeed, due to disease, poor water quality and over-fishing. ...


No pearls of wisdom from the scientists.

ApocaDoc
permalink

Sat, Sep 27, 2008


from Scientific American:


Climate change may be sparking new and bigger "dead zones"
... Scientists are discovering that climate change -- and not just fertilizer from farm use -- may be spurring the emergence of barren underwater landscapes in coastal waters. Expanding dead zones not only spell trouble for biodiversity, but they also threaten the commercial fisheries of many nations... Agricultural runoff sparks many of these die-offs; increased use of nitrogen fertilizers has doubled the number of lifeless pockets every decade since the 1960s, resulting in 405 dead zones now dotting coastlines globally. But lesser-known wastelands are also emerging -- without nutrient input from farms. ...


Before long fishermen will be catching zombie fish!

ApocaDoc
permalink

Sun, Sep 14, 2008


from NaturalNews.com:


Ocean Dead Zones Now Top 400


An ocean "dead zone" can be compared to a living creature because both will waste away when deprived of nutrients and adequate oxygen. Marine life is becoming nonexistent in certain areas in our oceans and these areas are growing steadily. There were 405 dead zones that were accounted for in 2007. This is a 33 percent increase over a 1995 survey. The number of dead zones has essentially doubled every decade since the 1960s. ...



Well... since they're dead anyway let's drill for oil there and let's drill now!

ApocaDoc
permalink

Sun, Sep 14, 2008


from The Province (Canada):


World's oceans could become 'soupy swill': expert
Our seas are suffocating under a layer of slime. That slime -- algae feasting on pollutants and fertilizers and starving the ocean of oxygen - is growing rapaciously and killing off sea life at an alarming rate.... A new study published in August reveals the world's dead zones have doubled in size every decade since 1960. Coastal waters with once rich marine life -- Chesapeake Bay, the Baltic Sea, the Black Sea and off Peru, Chile and Namibia -- are rapidly losing species. ...


I'd rather keep them "fish chowder."
Or better: like an ocean environment.

ApocaDoc
permalink

Sat, Sep 13, 2008


from McClatchy Newspapers:


Nitrogen emerges as the latest climate-change threat
Scientists are raising alarms about yet another threat to Earth's climate and human well-being. This time it's nitrogen, a common element essential to all life... it's becoming clear that human activities, such as driving cars and raising crops, also are boosting nitrogen to dangerous levels — polluting air and water and damaging human health... Its compounds create smog, cause cancer and respiratory disease, and befoul rivers, lakes and coastal waters. They create "dead zones" in the ocean, corrode roads and bridges, weaken the ozone shield and add another greenhouse gas to the already overburdened atmosphere. ...


Scientists ... nothing but a bunch of worrywarts!

ApocaDoc
permalink

Sat, Aug 23, 2008


from KUOW Radio:


Oyster Larvae Dying Off at Alarming Rates
The oyster industry in the Pacific Northwest could be facing serious trouble. In recent years, hatcheries have seen oyster larvae die off at unusually high rates. No one knows what's killing the young oysters, but scientists have two theories.... ONE THEORY IS THAT THE BACTERIA THRIVE IN THE SO-CALLED DEAD ZONE. THAT'S AN AREA OF LOW OXYGEN WATER THAT HAS RECENTLY APPEARED OFF THE OREGON COAST.... DAVIS SUSPECTS THE WATER IS MORE ACIDIC THAN NORMAL, BUT IT'S HARD TO SAY, SINCE SCIENTISTS HAVEN'T KEPT RECORDS OF PH LEVELS IN THE SOUND. ...


Jeez, do you need to SHOUT?
uh, MAYBE SO.

ApocaDoc
permalink

Fri, Aug 22, 2008


from The Capital, Annapolis, MD:


Fish kill hits Magothy
Thousands of dead fish and crabs floated to the surface of the Magothy River this week, suffocated by low oxygen levels in the water..... To Paul Spadaro of Severna Park, president of the Magothy River Association, the fish kill is yet another sign that we need to do more to clean up area waterways. Rapid development, overuse of fertilizers and leaky septic systems all take their toll on the water, and in turn, the aquatic life. "What the poor fish have to deal with is our doing," he said. ...


Yeah, but what a boon to maggots and microbes!

ApocaDoc
permalink

Fri, Aug 15, 2008


from Virginia Institute of Marine Science, via ScienceDaily:


Study Shows Continued Spread Of 'Dead Zones'; Lack Of Oxygen Now A Key Stressor On Marine Ecosystems
A global study led by Professor Robert Diaz of the Virginia Institute of Marine Science, College of William and Mary, shows that the number of "dead zones" -- areas of seafloor with too little oxygen for most marine life -- has increased by a third between 1995 and 2007.... The study, which appears in the August 15 issue of the journal Science, tallies 405 dead zones in coastal waters worldwide, affecting an area of 95,000 square miles, about the size of New Zealand. The largest dead zone in the U.S., at the mouth of the Mississippi, covers more than 8,500 square miles, roughly the size of New Jersey. ...


Those dead zones are growing
like they're alive!

ApocaDoc
permalink

Sat, Aug 9, 2008


from Baltimore Sun (US):


Algal Bloom: Crabs suffocating in Middle River
John Neukam has been catching crabs in pots near the Middle River for decades. But this year, the crabs have been dying in the water, suffocated by a bright green algae bloom that is choking off oxygen and worrying watermen and recreational boaters. "You crab all week, you get a bushel and a half in your live box, and they die," said Neukam, after checking his pots yesterday morning. "I've been here all my life -- 64 years -- and we've only had this one other time, when fertilizer from a farm seeped into the cove." ...


Dead zones:
they're not just for cellphones anymore.

ApocaDoc
permalink

Fri, Jul 18, 2008


from University of Michigan via ScienceDaily:


Record-setting Dead Zones Predicted For Gulf Of Mexico, Chesapeake Bay


"Record-setting "dead zones" in the Gulf of Mexico and Chesapeake Bay appear likely this summer, according to new forecasts from a University of Michigan researcher... Given recent massive flooding of cities and farms in the Mississippi River basin, the Gulf of Mexico Hypoxia Area Forecast is for the dead zone to cover between 21,500 and 22,500 square kilometers (8,400-8,800 square miles) of bottom waters along the Louisiana-Texas coast. If the prediction bears out, it will be the largest on record." ...



Maybe we can issue every creature their own, personal aqualung.

ApocaDoc
permalink

Mon, Jun 16, 2008


from Herald Tribune (FL):


Gulf of Mexico 'dead zone' to grow to record
Researchers predict a "dead zone" of oxygen-depleted waters off the Louisiana and Texas coasts could grow this summer to 10,084 square miles, making it the largest such expanse in at least 23 years. If the preliminary forecast holds, the researchers say, the size of the so-called "dead zone" would be 17-21 percent larger than at anytime since the mapping began in 1985 — and about as large as the state of Massachusetts. Another forecast is planned next month. The report Monday ... is based on May nitrate loads on the Mississippi River at Baton Rouge. ...


We know the cause. We know the effect. We can measure the nitrate load.
But what's to be done?

ApocaDoc
permalink

Sun, May 18, 2008


from London Times:


Zones of death are spreading in oceans due to global warming


"Marine dead zones, where fish and other sea life can suffocate from lack of oxygen, are spreading across the world's tropical oceans, a study has warned. Researchers found that the warming of sea water through climate change is reducing its ability to carry dissolved oxygen, potentially turning swathes of the world's oceans into marine graveyards." ...



Good news is stocks in aqualung manufacturers is going through the roof!

ApocaDoc
permalink

Fri, May 2, 2008


from Los Angeles Times:


Oxygen-poor ocean zones are growing
"Oxygen-starved waters are expanding in the Pacific and Atlantic as ocean temperatures increase with global warming, threatening fisheries and other marine life, a study published today concludes... The low-oxygen, or hypoxic, zones may also be connected to the Pacific coast invasion of the Humboldt, or jumbo, squid. These voracious predators, which can grow 6 feet long, appear to be taking advantage of their tolerance for oxygen-poor waters to escape predators and devour local fish, another team of scientists theorizes." ...


Picture this: Someday there will be NO oxygen left in the ocean, occupied by only one GIGANTIC jumbo squid!

ApocaDoc
permalink

Fri, Apr 25, 2008


from Woods Hole Oceanographic Institute, via Science Daily:


Significant "Red Tide" Season Predicted For 2008 Based On Computer Models And Observations


A combination of abundant beds of algal seeds and excess winter precipitation have set the stage for a harmful algal bloom similar to the historic "red tide" of 2005, according to researchers from WHOI and NC State. The 2005 bloom shut down shellfish beds from the Bay of Fundy to Martha's Vineyard for several months and caused an estimated $50 million in losses to the Massachusetts shellfish industry alone. The weather patterns over the next few weeks will determine whether this year's algal growth approaches the troubles of 2005.... The algae are notorious for producing a toxin that accumulates in clams, mussels, and other shellfish and can cause paralytic shellfish poisoning (PSP) in humans who consume them. ...



Oh, man, you mean the Neocons win again? I'm so sick of red tides.

ApocaDoc
permalink

Fri, Mar 21, 2008


from Science Daily (US):


Dissolved Organic Matter May Influence Coral Health


The composition of dissolved organic matter surrounding Florida Keys coral reefs has likely changed in recent decades due to growing coastal populations. Bacterial communities endemic to healthy corals could change depending on the amount and type of natural and man-made dissolved organic matter in seawater, report researchers... "When coastal ecosystems are physically altered, the natural flow of dissolved organic material to nearby coral ecosystems is disrupted with potentially harmful consequences for the corals," said Shank, assistant professor of marine science. ...



Unlike dogs, it looks like coral systems don't like rolling in shit.
Strange. Isn't that a nutrient?

ApocaDoc
permalink

Sat, Mar 15, 2008


from Scientific American:


Fertilizer Runoff Overwhelms Streams and Rivers--Creating Vast "Dead Zones"


"The water in brooks, streams and creeks from Michigan to Puerto Rico carries a heavy load of pollutants, particularly nitrates from fertilizers. These nitrogen and oxygen molecules that crops need to grow eventually make their way into rivers, lakes and oceans, fertilizing blooms of algae that deplete oxygen and leave vast "dead zones" in their wake. There, no fish or typical sea life can survive. And scientists warn that a federal mandate to produce more biofuel may make the situation even worse." ...



This whole dead zone thing just cul-de-sucks.

ApocaDoc
permalink

Wed, Feb 20, 2008


from National Center for Ecological Analysis and Synthesis (UCSB):


A Global Map of Human Impacts to Marine Ecosystems
The goal of the research presented here is to estimate and visualize, for the first time, the global impact humans are having on the ocean's ecosystems. Our analysis, published in Science, February 15, 2008, shows that over 40 percent of the world's oceans are heavily affected by human activities and few if any areas remain untouched. ...


Check out the map. It's a terrible thing to see the ocean burning.

ApocaDoc
permalink

Fri, Feb 15, 2008


from Seattle Post-Intelligencer:


Scientists fear Tipping Point for Pacific Ocean


"Where scientists previously found a sea bottom abounding with life, two years ago they discovered the rotting carcasses of crabs, starfish and sea worms, swooshing from side to side in the current. Most fish had fled -- and those that didn't or couldn't joined the deathfest on the sea floor. Extraordinarily low oxygen levels were to blame -- swept up from the deep ocean into normally productive waters just off the Pacific Northwest coast by uncharacteristically strong winds....It looks like the Pacific has reached a "tipping point," a threshold where low-oxygen levels are becoming the rule, researchers said." ...



The scientists conclude the ocean may be "poised for significant reorganization" -- sciencespeak for "we're screwed."

ApocaDoc
permalink

Tue, Jan 8, 2008


from The Daily Green:


Carbon Isn't the Only Global Cycle Out of Whack
"The world is getting familiar with the carbon cycle and how pumping carbon that's been buried for millions of years into the atmosphere causes some global problems. Well, get ready to learn about nitrogen. Like carbon, the nitrogen cycle is all out of whack. In this case, the origins are similar. Instead of burning petroleum or coal, nitrogen comes from natural gas transformed into ammonia fertilizer and used to grow crops; what doesn't absorb into the soil runs off into streams, which flow into rivers, which flow to the ocean, where the nitrogen fuels "dead zones" -- areas where nitrogen (and phosphorus) fertilizes so much algae growth that it absorbs enough oxygen to make the water inhospitable to fish and other marine life. Jellyfish are about the only thing that thrives in these conditions; corals certainly do not." ...



Copyright 2009 The Apocadocs.com