---
SEARCH
---
OUR BOOK
IS NOW
IN PRINT!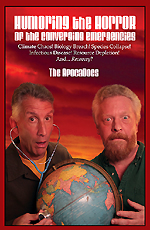 Humoring the Horror
of the
Converging Emergencies
94 color pages
$24.99
Read FREE online!

---
Explore: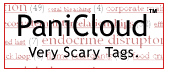 Play: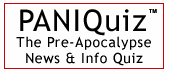 It's weekly, funny, and free!
Play: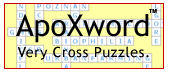 Click for paper-free fun!
Ads for potentially
microfunding this site:


Apocadocument
Weekly Archives:

Sep 26 - Dec 31, 1969
Sep 19 - Sep 26, 2011
Sep 12 - Sep 19, 2011
Sep 5 - Sep 12, 2011
Aug 29 - Sep 5, 2011
Aug 22 - Aug 29, 2011
Aug 15 - Aug 22, 2011
Aug 8 - Aug 15, 2011
Aug 1 - Aug 8, 2011
Jul 25 - Aug 1, 2011
Jul 18 - Jul 25, 2011
Jul 11 - Jul 18, 2011
Jul 4 - Jul 11, 2011
Jun 27 - Jul 4, 2011
Jun 20 - Jun 27, 2011
Jun 13 - Jun 20, 2011
Jun 6 - Jun 13, 2011
May 30 - Jun 6, 2011
May 23 - May 30, 2011
May 16 - May 23, 2011
May 9 - May 16, 2011
May 2 - May 9, 2011
Apr 25 - May 2, 2011
Apr 18 - Apr 25, 2011
Apr 11 - Apr 18, 2011
Apr 4 - Apr 11, 2011
Mar 28 - Apr 4, 2011
Mar 21 - Mar 28, 2011
Mar 14 - Mar 21, 2011
Mar 6 - Mar 14, 2011
Feb 27 - Mar 6, 2011
Feb 20 - Feb 27, 2011
Feb 13 - Feb 20, 2011
Feb 6 - Feb 13, 2011
Jan 30 - Feb 6, 2011
Jan 23 - Jan 30, 2011
Jan 16 - Jan 23, 2011
Jan 9 - Jan 16, 2011
Jan 2 - Jan 9, 2011
Dec 26 - Jan 2, 2011
Dec 19 - Dec 26, 2010
Dec 12 - Dec 19, 2010
Dec 5 - Dec 12, 2010
Nov 28 - Dec 5, 2010
Nov 21 - Nov 28, 2010
Nov 14 - Nov 21, 2010
Nov 7 - Nov 14, 2010
Nov 1 - Nov 7, 2010
Oct 25 - Nov 1, 2010
Oct 18 - Oct 25, 2010
Oct 11 - Oct 18, 2010
Oct 4 - Oct 11, 2010
Sep 27 - Oct 4, 2010
Sep 20 - Sep 27, 2010
Sep 13 - Sep 20, 2010
Sep 6 - Sep 13, 2010
Aug 30 - Sep 6, 2010
Aug 23 - Aug 30, 2010
Aug 16 - Aug 23, 2010
Aug 9 - Aug 16, 2010
Aug 2 - Aug 9, 2010
Jul 26 - Aug 2, 2010
Jul 19 - Jul 26, 2010
Jul 12 - Jul 19, 2010
Jul 5 - Jul 12, 2010
Jun 28 - Jul 5, 2010
Jun 21 - Jun 28, 2010
Jun 14 - Jun 21, 2010
Jun 7 - Jun 14, 2010
May 31 - Jun 7, 2010
May 24 - May 31, 2010
May 17 - May 24, 2010
May 10 - May 17, 2010
May 3 - May 10, 2010
Apr 26 - May 3, 2010
Apr 19 - Apr 26, 2010
Apr 12 - Apr 19, 2010
Apr 5 - Apr 12, 2010
Mar 29 - Apr 5, 2010
Mar 22 - Mar 29, 2010
Mar 15 - Mar 22, 2010
Mar 7 - Mar 15, 2010
Feb 28 - Mar 7, 2010
Feb 21 - Feb 28, 2010
Feb 14 - Feb 21, 2010
Feb 7 - Feb 14, 2010
Jan 31 - Feb 7, 2010
Jan 24 - Jan 31, 2010
Jan 17 - Jan 24, 2010
Jan 10 - Jan 17, 2010
Jan 3 - Jan 10, 2010
Dec 27 - Jan 3, 2010
Dec 20 - Dec 27, 2009
Dec 13 - Dec 20, 2009
Dec 6 - Dec 13, 2009
Nov 29 - Dec 6, 2009
Nov 22 - Nov 29, 2009
Nov 15 - Nov 22, 2009
Nov 8 - Nov 15, 2009
Nov 1 - Nov 8, 2009
Oct 26 - Nov 1, 2009
Oct 19 - Oct 26, 2009
Oct 12 - Oct 19, 2009
Oct 5 - Oct 12, 2009
Sep 28 - Oct 5, 2009
Sep 21 - Sep 28, 2009
Sep 14 - Sep 21, 2009
Sep 7 - Sep 14, 2009
Aug 31 - Sep 7, 2009
Aug 24 - Aug 31, 2009
Aug 17 - Aug 24, 2009
Aug 10 - Aug 17, 2009
Aug 3 - Aug 10, 2009
Jul 27 - Aug 3, 2009
Jul 20 - Jul 27, 2009
Jul 13 - Jul 20, 2009
Jul 6 - Jul 13, 2009
Jun 29 - Jul 6, 2009
Jun 22 - Jun 29, 2009
Jun 15 - Jun 22, 2009
Jun 8 - Jun 15, 2009
Jun 1 - Jun 8, 2009
May 25 - Jun 1, 2009
May 18 - May 25, 2009
May 11 - May 18, 2009
May 4 - May 11, 2009
Apr 27 - May 4, 2009
Apr 20 - Apr 27, 2009
Apr 13 - Apr 20, 2009
Apr 6 - Apr 13, 2009
Mar 30 - Apr 6, 2009
Mar 23 - Mar 30, 2009
Mar 16 - Mar 23, 2009
Mar 9 - Mar 16, 2009
Mar 1 - Mar 9, 2009
Feb 22 - Mar 1, 2009
Feb 15 - Feb 22, 2009
Feb 8 - Feb 15, 2009
Feb 1 - Feb 8, 2009
Jan 25 - Feb 1, 2009
Jan 18 - Jan 25, 2009
Jan 11 - Jan 18, 2009
Jan 4 - Jan 11, 2009
Dec 28 - Jan 4, 2009
Dec 21 - Dec 28, 2008
Dec 14 - Dec 21, 2008
Dec 7 - Dec 14, 2008
Nov 30 - Dec 7, 2008
Nov 23 - Nov 30, 2008
Nov 16 - Nov 23, 2008
Nov 9 - Nov 16, 2008
Nov 2 - Nov 9, 2008
Oct 27 - Nov 2, 2008
Oct 20 - Oct 27, 2008
Oct 13 - Oct 20, 2008
Oct 6 - Oct 13, 2008
Sep 29 - Oct 6, 2008
Sep 22 - Sep 29, 2008
Sep 15 - Sep 22, 2008
Sep 8 - Sep 15, 2008
Sep 1 - Sep 8, 2008
Aug 25 - Sep 1, 2008
Aug 18 - Aug 25, 2008
Aug 11 - Aug 18, 2008
Aug 4 - Aug 11, 2008
Jul 28 - Aug 4, 2008
Jul 21 - Jul 28, 2008
Jul 14 - Jul 21, 2008
Jul 7 - Jul 14, 2008
Jun 30 - Jul 7, 2008
Jun 23 - Jun 30, 2008
Jun 16 - Jun 23, 2008
Jun 9 - Jun 16, 2008
Jun 2 - Jun 9, 2008
May 26 - Jun 2, 2008
May 19 - May 26, 2008
May 12 - May 19, 2008
May 5 - May 12, 2008
Apr 28 - May 5, 2008
Apr 21 - Apr 28, 2008
Apr 14 - Apr 21, 2008
Apr 7 - Apr 14, 2008
Mar 31 - Apr 7, 2008
Mar 24 - Mar 31, 2008
Mar 17 - Mar 24, 2008
Mar 10 - Mar 17, 2008
Mar 2 - Mar 10, 2008
Feb 24 - Mar 2, 2008
Feb 17 - Feb 24, 2008
Feb 10 - Feb 17, 2008
Feb 3 - Feb 10, 2008
Jan 27 - Feb 3, 2008
Jan 20 - Jan 27, 2008
Jan 13 - Jan 20, 2008
Jan 6 - Jan 13, 2008
Dec 30 - Jan 6, 2008
Dec 23 - Dec 30, 2007
Dec 16 - Dec 23, 2007
Dec 9 - Dec 16, 2007
Dec 2 - Dec 9, 2007
DocWatch Rights of Nature


When Ecuador leads, who will follow?




Mon, Oct 13, 2014


from London Independent:


Campaign to put ecocide on a par with genocide in attempt to curb environmental destruction
A global campaign to make "ecocide" a crime under international law is to be launched tomorrow in an attempt to outlaw the worst kinds of environmental destruction. A grassroots movement called End Ecocide on Earth is seeking to have the wholesale destruction of ecosystems ranked alongside offences such as genocide and war crimes. The International Criminal Court (ICC) would then be able to prosecute companies over major pollution incidents, such as the oil spills that have contaminated large areas of the Niger Delta region for half a century. ...



Thu, Oct 2, 2014


from University of Exeter, via EurekAlert:


Study shows sharks have personalities
Some sharks are 'gregarious' and have strong social connections, whilst others are more solitary and prefer to remain inconspicuous, according to a new study which is the first to show that the notorious predators have personality traits. Personalities are known to exist in many animals, but are usually defined by individual characteristics such as how exploratory, bold or aggressive an individual is. Research led by the University of Exeter and the Marine Biological Association of the UK (MBA) has shown for the first time that individual sharks actually possess social personalities, which determine how they might interact with group mates in the wild. ...



Tue, Sep 30, 2014


from ABC :


Obama Creates Largest Marine Reserve In the World
President Obama today will sign a proclamation creating the largest marine reserve in the world - three times the size of California, totaling 490,000 square miles... The designation bans commercial fishing, dumping and mining in the national monument's waters, home to "deep coral reefs, seamounts, and marine ecosystems unique to this part of the world among the most vulnerable areas to the impacts of climate change," according to the White House. Environmental groups are calling this a "historic" move to protect precious wildlife....He has used his authority to designate more acres of federal land and sea environmentally-protected areas than any other president in the last five decades. ...



Sun, Aug 17, 2014


from PhysOrg:


Mexico acid leak leaves orange river, toxic water
Yesenia is one of 20,000 people left without water since a massive sulfuric acid leak last week at the Buenavista copper mine in northwestern Mexico, one of the largest in the world. She waited in the sweltering heat with her mother and two daughters for water brought into the town of Arizpe by a tanker truck, but left empty-handed after the truck ran dry, unable to meet the demand from the seven affected towns.... An estimated 40,000 cubic meters (10.6 million gallons) of sulfuric acid, which is used to dissolve copper from ore for processing ,leaked out of a holding tank at the mine, owned by leading Latin American mining company Grupo Mexico. The spill happened on August 6, but the authorities say the company only informed them 24 hours later.... Juan Rebolledo, Grupo Mexico's vice president for international relations, downplayed the impact. "The content of these acids is not toxic in itself," he said on radio network Formula. "There's no problem, nor any serious consequence for the population, as long as we take adequate precautions and the company pours lime into the river, as it is currently doing." The mine has dumped 100 tonnes of lime into the Sonora to neutralize the acidity, according to the state government. ...



Wed, Feb 12, 2014


from Huffington Post:


BP Oil Spill: Dolphins Plagued By Death, Disease Years After Rig Explosion
Missing teeth. Lung disease. Extreme hormone levels. Four years after BP's Deepwater Horizon rig exploded, gushing some 4.9 million barrels of oil into the Gulf of Mexico, the region is rife with death and disease, according to a major U.S. study. The peer-reviewed study, published in the journal Environmental Science & Technology, is the first of its kind since the devastating spill. "I've never seen such a high prevalence of very sick animals," lead author Lori Schwacke of the Medical University of South Carolina noted.... Researchers captured 32 dolphins from the bay, a 24-km stretch near southeastern Louisiana, and deemed half of them to be seriously ill or dying. Among the cases? Liver disease, crippling pneumonia and even a pregnant female carrying a dead fetus. ...



Thu, Nov 7, 2013


from BBC:


Concentrations of warming gases break record
According to the World Meteorological Organization (WMO), atmospheric CO2 grew more rapidly last year than its average rise over the past decade. Concentrations of methane and nitrous oxide also broke previous records Thanks to carbon dioxide and these other gases, the WMO says the warming effect on our climate has increased by almost a third since 1990.... Scientists believe that the new data indicates that global warming will be back with a vengeance, after a slowdown in the rate of temperature increases over the past 14 years. "The laws of physics and chemistry are not negotiable," said Michel Jarraud. "Greenhouse gases are what they are, the laws of physics show they can only contribute to warming the system, but parts of this heat may go in different places like the oceans for some periods of time," he said. ...



Fri, Sep 13, 2013


from Salon:


Study shows that 60 percent of plantlife can be saved
In partnership with Duke University and North Carolina State University, Microsoft researchers used computer algorithms to identify the smallest set of regions worldwide that could contain the largest numbers of plant species. The result, they say, is a model showing how putting just 17 percent of the planet's land surface off limits to human contamination could save a huge number of important plant species. ...



Mon, Dec 31, 2012


from National Oceanic and Atmospheric Administration:


NOAA Lists Ringed and Bearded Ice Seal Populations Under the Endangered Species Act


NOAA Fisheries announced on December 21, in compliance with a court ordered deadline, its final listing decision for four subspecies of ringed seals and two distinct population segments (DPSs) of bearded seals under the Endangered Species Act. Specifically, in line with the proposal, NOAA will list as threatened the Beringia and Okhotsk DPSs of bearded seals and the Arctic, Okhotsk, and Baltic subspecies of ringed seals. The Ladoga subspecies of ringed seals will be listed as endangered. ...




Sat, Nov 10, 2012


from Foreign Policy:


The Arctic is the Mediterranean of the 21st century.
If climate scientists' prophesies of an ice-free Arctic Ocean pan out, the world will witness the most sweeping transformation of geopolitics since the Panama Canal opened. Seafaring nations and industries will react assertively -- as they did when merchantmen and ships of war sailing from Atlantic seaports no longer had to circumnavigate South America to reach the Pacific Ocean. There are commercial, constabulary, and military components to this enterprise. The United States must position itself at the forefront of polar sea power along all three axes.... Former U.S. Navy chief oceanographer David Titley estimates that "sometime between 2035 and 2040 there is a pretty good chance that the Arctic Ocean will be essentially ice-free for about a month" each year. If so, polar shipping lanes will cut transit distances by up to 40 percent, saving ship owners big bucks on fuel and maintenance. They could pass those savings on to producers and consumers of the cargo their vessels carry. Global warming, it appears, could bestow significant advantages on mariners, fostering economic growth in the bargain. New sources of wealth concentrate minds. ...



Tue, Sep 18, 2012


from TakePart:


I, River: In New Zealand, the Whanganui River Becomes a Legal Person
If corporations are people now, why can't rivers be? Under a landmark agreement, signed in New Zealand earlier this summer, the Whanganui River has become a legal entity with a legal voice. The agreement is the result of over a hundred years of advocacy by the Whanganui iwi, an indigenous community with a long history of reliance on the river and its bountiful natural resources. The Whanganui, the third longest river in New Zealand, will be recognized as a person under the law "in the same way a company is, which will give it rights and interests," Christopher Finlayson, a spokesperson for the Minister of Treaty Negotiations, told the New Zealand Herald. ...



Sat, Apr 28, 2012


from Discover Magazine:


The Limits to Environmentalism
[Environmentalism is] still anti-nuclear, anti-technology, anti-industrial civilization. It still talks in mushy metaphors from the Aquarius age, cooing over Mother Earth and the Balance of Nature. And most of all, environmentalists are still acting like Old Testament prophets, warning of a plague of environmental ills about to rain down on humanity. ... No, I'm not talking about the UK's just-published Royal Society report, which, among other things, recommends that developed countries put a brake on economic growth. I'm talking about that other landmark report from 1972, the one that became a totem of the environmental movement. I mention the 40-year old Limits to Growth book in connection with the new Royal Society report not just to point up their Malthusian similarities (which Mark Lynas flags here), but also to demonstrate what a time warp the collective environmental mindset is stuck in. Even some British greens have recoiled in disgust at the outdated assumptions underlying the Royal Society's report. Chris Goodall, author of Ten Technologies to Save the Planet, told the Guardian: "What an astonishingly weak, cliche ridden report this is... 'Consumption' to blame for all our problems? Growth is evil? A rich economy with technological advances is needed for radical decarbonisation. I do wish scientists would stop using their hatred of capitalism as an argument for cutting consumption."... "Pro-technology, pro-city, pro-growth, the green modernist has emerged in recent years to advance an alternative vision for the future. His mission is to remake environmentalism: Strip it of outdated mythologies and dogmas, make it less apocalyptic and more optimistic, broaden its constituency. In this vision, the Anthropocene is not something to rail against, but to embrace. It is about welcoming that world, not dreading it. It is about creating a future that environmentalists will help shape for the better." ...



Thu, Apr 19, 2012


from EcoWatch:


BP Covered Up Blow-out Two Years Prior to Deadly Deepwater Horizon Spill
Two years before the Deepwater Horizon blow-out in the Gulf of Mexico, another BP off-shore rig suffered a nearly identical blow-out, but BP concealed the first one from the U.S. regulators and Congress.... The witness, whose story is backed up by rig workers who were evacuated from BP's Caspian platform, said that had BP revealed the full story as required by industry practice, the eleven Gulf of Mexico workers "could have had a chance" of survival. But BP's insistence on using methods proven faulty sealed their fate. One cause of the blow-outs was the same in both cases: the use of a money-saving technique--plugging holes with "quick-dry" cement. By hiding the disastrous failure of its penny-pinching cement process in 2008, BP was able to continue to use the dangerous methods in the Gulf of Mexico--causing the worst oil spill in U.S. history. April 20 marks the second anniversary of the Gulf oil disaster.... [This is an astonishing story. I was in Baku several times in the mid-90s, and it was a police state then, as it is now. The only industry bringing money into Azerbaijan is oil, and drastic measures like "disappearing" threats of any kind has become normalized, and the citizenry cowed.] ...



Mon, Apr 2, 2012


from Mongabay:


Brazilian judge suspends dam that would flood sacred waterfalls
A federal judge has suspended the construction of a 1,820 megawatt dam on the Teles Pires River in the Amazon. The judge found that indigenous communities were not properly consulted about the dam, which would flood a sacred site, known as the Seven Waterfalls, as well as imperil the livelihoods of indigenous fishermen. "The compensation [the government is] offering will never substitute places that are sacred to us, such as Sete Queda [Seven Waterfalls], that hold the cemeteries of our ancestors and that should be preserved. Sete Quedas is also the spawning grounds of fish that are an important source of food. They talk about fish ladders, but where have these ever worked?" Taravy Kayabi, a leader of the indigenous Kayabi people, said in a press release, adding that, "The government needs to look for alternative ways to generate energy that don't harm indigenous peoples and their territories." The judge ordered that the indigenous tribes of the Kayabi, Manduruku, and Apiaká must be consulted before any further construction can occur on the Teles Pires Dam, named after the river. Breaking the suspension will result in a fine of $100,000 per day. Still, NGOs warn that this is not the end of the Teles Pires Dam. ...






Want more context?


Try reading our book FREE online:
Humoring the Horror of the Converging Emergencies!
More fun than a barrel of jellyfish!
Tue, Feb 21, 2012


from The Independent:


Whales and dolphins are so intelligent they deserve same rights as humans, say experts
Marine biologists and philosophers have joined forces to support a controversial declaration of rights for whales and dolphins on the grounds that their astonishing intelligence and emotional empathy puts them on a par with humans. Research into the complex behaviour of cetaceans - whales, dolphins and porpoises - is revealing that these sea mammals are so highly evolved and complex in terms of their behaviour that they deserve special protection with a universal bill of rights, they said. Dolphins and whales have complex vocal communications and are able to learn an astonishing variety of behaviours when they come into contact with humans, such as cooperative fishing with native fishermen. The proponents of the bill of rights argue the cetacean mind is so advanced and self-aware that whales and dolphins should be classified as "non-human persons" who deserve the right to life, liberty and wellbeing. "A person needs to be an individual," said Tom White, a philosopher at the Hilton Centre for Business in Los Angeles. "If individuals count then the deliberate killing of individuals of this sort is ethically the equivalent of deliberately killing a human being. ...



Sun, Feb 12, 2012


from CBC:


B.C. killer whale habitat protection ruled a legal duty
The federal minister of fisheries has no discretion when it comes to protecting the critical habitat of B.C.'s southern resident killer whales, the Federal Court of Appeal has ruled. The precedent-setting case relates to the Species at Risk Act (SARA). "We are thrilled with the court's decision and we now look forward to the opportunity to get on with the work of actually protecting the whales," remarked Margot Venton, a lawyer with Ecojustice, an environmental law firm that fought the case on behalf of nine environmental groups. In a statement issued Friday, the Department of Fisheries and Oceans said it would not comment until it had completed a review of the decision. ...



Fri, Jan 6, 2012


from Popular Science:


Monkey Embryo Mashup Results In First Primate Chimeras
Scientists have produced the world's first chimeric monkeys, developed from stem cells harvested from separate embryos. They contain genetic material from as many as six genomes. The infant rhesus monkeys are totally healthy and could hold great promise for future stem cell research in primates, researchers say. They also carry an interesting and controversial message for future stem cell research: Those cultured stem cell lines in labs throughout this country, such a crucial scientific tool and such a cultural flashpoint, may not be as potent as the ones inside embryos.... Chimeras are nothing new to science -- chimeric mice are created all the time to form knockout models with deleted gene sequences. Nobody would ever create a chimeric human, but chimeric mice and other animal models can be used to study diseases and regenerative medicine. ...



Thu, Dec 1, 2011


from London Guardian:


Alaskan community revives legal bid for global warming damages
A native American community in remote Alaska this week revived legal efforts to hold some of the world's largest energy companies accountable for allegedly destroying their village because of global warming. The so-called "climigration" trial would be the first of its kind, potentially creating a precedent in the US courts for further climate change-related damages cases. Attorneys acting for the 427 Inupiat people living in Kivalina made representations before an appeals panel in San Francisco on Monday, to claim climate change-related damages from Exxon Mobil, BP America, Chevron, Shell, Peabody Energy, the world's largest coal provider, and America's largest electricity-generating companies including American Electric Power and Duke Energy. ...



Thu, Oct 27, 2011


from TIME:


Is Ecocide a Crime?
As oil gushed into the Gulf of Mexico from BP's Deepwater Horizon rig in May 2010, and then CEO Tony Hayward made his infamous statement that he wanted his life back, he likely had little fear of it being taken in a court of law. But that reality could be changing as a movement to make business executives and political leaders legally accountable for environmental destruction gains global momentum. Campaigners are calling for the introduction of a new internationalized law of ecocide - the mass destruction of ecosystems -- that would be on a par with genocide and similar crimes against humanity. ...



Tue, Sep 20, 2011


from PhysOrg:


Humanity falls deeper into ecological debt: study
Humankind will slip next week into ecological debt, having gobbled up in less then nine months more natural resources than the planet can replenish in a year, researchers said Tuesday.... At its current pace of consumption humankind will need, by 2030, a second globe to satisfy its voracious appetites and absorb all its waste, the report calculated. Earth's seven billion denizens -- nine billion by mid-century -- are using more water, cutting down more forests and eating more fish than Nature can replace, it said. At the same time, we are disgorging more CO2, pollutants and chemical fertilizers than the atmosphere, soil and oceans can soak up without severely disrupting the ecosystems that have made our planet such a comfortable place for homo sapiens to live. Counting down from January 1, the date when human activity exceeds its budget -- dubbed "Earth Overshoot Day" -- had receded by about three days each year since 2001. The tipping point into non-sustainability happened sometime in the 1970s, said the Oakland, California-based Global Footprint Network, which issued the report. ...



Fri, Jun 24, 2011


from BBC:


Serengeti road scrapped over wildlife concerns
Controversial plans to build a tarmac road across the Serengeti National Park have been scrapped after warnings that it could devastate wildlife. The Tanzanian government planned a two-lane highway across the park to connect Lake Victoria with coastal ports. But studies showed it could seriously affect animals such as wildebeest and zebra, whose migration is regarded as among the wonders of the natural world. The government confirmed the road across the park will remain gravel. ...



Sat, Apr 16, 2011


from BBC:


Humpback whale song spreads to other whales
Recordings of male humpback whales have shown that their haunting songs spread through the ocean to other whales. Researchers in Australia listened to hundreds of hours of recordings gathered over more than a decade. These revealed how a specific song pattern, which originated in Eastern Australia, had passed "like Chinese whispers" to whale populations up to 6,000km away in French Polynesia.... The research team, led by Ellen Garland from the University of Queensland, say the findings show the animals transmit such "cultural trends" over huge distances.... Using sound analysis software, Ms Garland and her colleagues discovered that four new songs that had emerged in a population in Eastern Australia gradually spread eastwards. Within two years of this new song being invented, whales in French Polynesia were singing this same "version". "It's a culturally-driven change across a vast scale," said Ms Garland.... "We can only begin to speculate what those factors might be, but exploring this will certainly open a new understanding into the lives of these truly cosmopolitan, singing giants." ...



Wed, Feb 16, 2011


from AP, via HuffingtonPost:


Sea Shepherd Activists Prompt Japan To Suspend Whaling
Japan has temporarily suspended its annual Antarctic whaling after repeated harassment by a conservationist group, a government official said Wednesday. Sea Shepherd Conservation Society ships have been chasing the Japanese whaling fleet for weeks in the icy seas off Antarctica, trying to block Japan's annual whale hunt, planned for up to 945 whales. Japan has halted the hunt since Feb. 10 after persistent "violent" disruptions by the anti-whaling protesters, said fisheries agency official Tatsuya Nakaoku. So far, the attacks have not caused any injuries or major damage to the vessels, he said, but the protesters are throwing rancid butter in bottles and once the protesters got a rope entangled in the propeller on a harpoon vessel, causing it to slow down. "We have temporarily suspended our research whaling to ensure safety," he said. The fleet plans to resume hunting when conditions are deemed safe, he added, but declined to say how long the suspension is planned for. ...



Tue, Feb 15, 2011


from Mongabay:


Chevron found guilty, ordered to pay $8.2 billion in epic oil contamination fight
It was the environmental legal battle that some believed would never end (and they may still be right). But today in Lago Agrio, Ecuador, after 18 years of an often-dramatic court case, Chevron was found guilty of environmental harm and ordered to pay $8.2 billion in damages, however the oil giant says it will appeal the ruling. The lawsuit was filed by indigenous groups in the Ecuadorian Amazon who argue that poor environmental safeguards from Texaco in the 1970s and 80s led to widespread oil contamination and high rates of diseases, including cancer, among the populace. In 2001 Chevron purchased Texaco and inherited the legal fight. For its part, Chevron has dubbed the ruling "illegitimate" and with an appeal will drag the case on longer.... "Today's ruling in Ecuador against Chevron proves overwhelmingly that the oil giant is responsible for billions gallons of highly toxic waste sludge deliberately dumped into local streams and rivers, which thousands depend on for drinking, bathing, and fishing," two organizations Rainforest Action Network and Amazon Watch said in a joint release. ...



Tue, Jan 18, 2011


from WWF, via EurekAlert:


Oil giant plans new platform near feeding ground of critically endangered whale
Sakhalin Energy Investment Company - part owned by Shell - has announced plans to build a major oil platform near crucial feeding habitat of the Western North Pacific gray whale population. Only around 130 whales of the critically endangered Western population exist today, and their primary feeding habitat - off Sakhalin Island in the Russian Far East - is already besieged by multiple oil and gas exploration and development projects. The construction and operation of an additional off-shore platform could have numerous negative impacts on the whales, potentially disrupting feeding behaviours and increasing the chance of fatal ship strikes. Also, a third platform heightens the risk of an environmentally catastrophic oil spill in this sensitive habitat. "Just around 30 female western gray whales of breeding age remain - the population is already on the brink of disappearing forever," said Aleksey Knizhnikov, Oil & Gas Environmental Policy Officer for WWF-Russia. "The loss of even a few breeding females could mean the end for the population." ...



Mon, Jan 17, 2011


from Huffington Post:


Let the Buffalo Roam! America's Last Wild Herds Under Attack by US Government and Cattle Industry
As a result, today's modest population of Yellowstone buffalo, numbering close to 4,000, is the only herd with direct genetic lineage to the original 23 that prevailed out of the estimate 30-60 million that once roamed freely across the Great Plains.... The reality is that year after year taxpayer dollars are sponsoring the scapegoating of an animal that should be revered as national and cultural icon so that a handful of ranchers can graze cattle on public and private land adjacent to Yellowstone National Park. It is this legacy of greed and deceit that is responsible for more than 3,000 buffalo slain since 2000, when the Interagency Bison Management Plan took effect.... "The Buffalo are being persecuted by the same interest groups that wiped them off the continent in the first place. There is a huge benefit to the cattle ranchers who want to see public lands used for grazing cattle. Cows are an invasive species and we now control our wildlife in this country on their behalf including targeted hunting campaigns against wolves, grizzly bears and buffalo." ...



Mon, Jan 10, 2011


from National Geographic:


Fish as Good as College Students in Numbers Test
Mosquitofish can "count" to a hundred but have trouble with ratios, study finds.... The new study shows that the fish can not only tell the difference between small numbers such as 4 and 8, but they can also differentiate between quantities as large as 100 and 200. "You just don't expect interesting results like this when dealing with animals like fish," said study leader Christian Agrillo of the University of Padova in Italy. "We thought this was really incredible." But numerical skills break down for the fish when the ratios between two numbers change--an effect that was also seen among human volunteers.... "It was kind of funny, most of them appeared to be surprised when we switched from small numbers to hundreds. They swam inside the tank for a while, looking at the new stimuli as if they were trying to understand what was going on," Agrillo said. "However, after a short while they started to solve the task as well." ...




You're still reading! Good for you!
You really should read our short, funny, frightening book FREE online (or buy a print copy):
Humoring the Horror of the Converging Emergencies!
We've been quipping this stuff for more than 30 months! Every day!
Which might explain why we don't get invited to parties anymore.
Thu, Jan 6, 2011


from BBC:


Dollar trees line conservation road
Maybe money does grow on trees. Certainly, you can find a growing number of people in the conservation movement suggesting that it does; and that if the money is to keep flowing, the wealth in the trees needs to be secured as safely as gold bars in any bank. If forests do not actually sprout banknotes, they do provide services whose value in monetary terms can be measured... refuges for pollinating insects, roots that prevent landslides, absorption of climate-changing carbon dioixide - even places where we like to walk. So do prairies and coral reefs and marshes and... well, pretty much any other life-bearing pieces of nature you care to mention. A UN-backed project called The Economics of Ecosystems and Biodiversity (Teeb) has calculated that destruction of forests alone is costing the global economy $2-5 trillion per year.... The poster child for Payment for Ecosystem Services (PES) is Costa Rica.... And more and more governments are at least flirting with PES. In the EU and US, farmers are rewarded for managing the land in ways that benefit birds, mammals and insects. Agrochemical and seed company Syngenta is financing training for farmers to help them look after pollinating insects. Soft-drink companies are funding the preservation of landscapes that ensure the water supply they need. A fledging market in "biodiversity offsets" is developing, allowing companies to protect nature in one place in recompense for degrading it somewhere else. ...



Sat, Jan 1, 2011


from DesdemonaDespair:


50 Doomiest Graphs of 2010
The Graph of the Day feature comprises Desdemona's assault on the left hemisphere of the brain, in the quixotic quest against delusional hope. This post complements the media barrage on the right hemisphere, 50 Doomiest Photos of 2010. 2010 yielded a torrent of new scientific data that documents the accelerating destruction of the biosphere, and Desdemona managed to capture a few graphs from the flood. Here are the most doom-laden graphs of 2010, chosen by scope, length of observational period, and sleekness of presentation. Open up your left hemisphere and drink in the data. ...



Thu, Nov 25, 2010


from Associated Press:


Groups sue EPA over lead ammo, tackle
Three environmental groups sued the Environmental Protection Agency on Tuesday to force it to prevent lead poisoning of wildlife from spent ammunition and lost fishing tackle. The lawsuit was filed in U.S. District Court by the Center for Biological Diversity, Public Employees for Environmental Responsibility and the hunters group Project Gutpile. It comes after the EPA denied their petition to ban lead ammunition and lead fishing tackle, which the groups say kills 10 million to 20 million birds and other animals a year by lead poisoning...The groups' original petition cited nearly 500 peer-reviewed scientific articles that they said document the toxic effects of lead on wildlife, and the lawsuit argues that large amounts of lead continue to be deposited into the environment. According to the lawsuit, animals often mistake lead shotgun pellets and fishing tackle for food, grit or bone fragments, and avian scavengers are particularly vulnerable to lead in carcasses, gut piles and wounded prey species. ...



Fri, Nov 5, 2010


from BBC:


Plastic debris 'killing Adriatic loggerhead turtles'
One in three loggerhead turtles in the Adriatic Sea has plastic in its intestine, according to researchers studying the impact of debris on marine life. The shallow waters of the Adriatic are important feeding grounds for the turtles as they develop into adults. But the sea-floor is one of the most polluted in Europe. The team studied the bodies of dead sea turtles that had been stranded or accidentally caught by fishing vessels. The impacts of debris on marine creatures are not entirely clear. But scientists have found that animals ranging from invertebrates to large mammals consume plastic waste and are concerned that it could damage their health.... The researchers hope that, now they have shown that the turtles are particularly vulnerable to plastic debris, more will be done to reduce it. "Loggerheads are opportunistic feeders which will eat almost anything that is in front of them and plastic stays around for a very long time in the sea," says Dr Gracan. "In the future we must think more carefully what we put in the sea." ...



Fri, Nov 5, 2010


from Nature.com:


Ocean pH dropping faster than expected
Thanks to rising carbon dioxide (CO2) levels, some Arctic waters are already experiencing pH dips that could be harmful to sea life. What's more, this acidification seems to be happening more rapidly than models have predicted.... "Models are probably underestimating at least by a few years the impact of ocean acidification in the Arctic," says Jeremy Mathis, a chemical oceanographer at the University of Alaska in Fairbanks. "We don't know what the organisms' responses are yet, but the conditions are already there to potentially be disruptive to the ecosystems."... One important source of carbonate ions is aragonite, a particularly soluble form of calcium carbonate. Seawater is usually saturated with aragonite. However a recent study in Biogeosciences estimated that by 2016, according to the IPCC's mid-range emissions projections, aragonite will fall below this level in some Arctic waters for at least one month a year. By the end of the century, it predicts that the entire Arctic Ocean could be under-saturated with respect to aragonite. "But we don't have to wait until 2016," says Mathis. "We're already seeing places in the Arctic where these under-saturations are happening now." High latitude waters in the Arctic and Antarctic are particularly sensitive to pH changes, as cold waters absorb more gas than warm waters.... The news gets worse. Several speakers on the panel, including Richard Feely, an oceanographer with the National Oceanic and Atmospheric Administration, who has been leading large-scale ocean surveys of acidification, warned that the acidity of seawater could double by the end of the century. ...



Sun, Oct 31, 2010


from Reuters, via Yahoo:


World Bank launches scheme to green government accounts
The World Bank on Thursday launched a program to help nations put a value on nature just like GDP in a bid to stop the destruction of forests, wetlands and reefs that underpin businesses and economies. The five-year pilot project backed by India, Mexico and other nations aims to embed nature into national accounts to draw in the full benefits of services such as coastal protection from mangroves or watersheds for rivers that feed cities and crops. "We're here today to create something that no one has tried before: a global partnership that can fundamentally change the way governments value their ecosystems," World Bank President Robert Zoellick told reporters in the Japanese city of Nagoya.... "For economic ministries in particular, it's important to have an accounting measure that they can use to evaluate not only the economic value but the natural wealth of nations," Zoellick told Reuters in an interview. "It's not a silver bullet. It's a way of trying to help people understand better in economic terms the value of natural wealth." While economists try to get a handle on the value of nature, scientists are struggling to get a full picture of the variety of wildlife species around the globe as climate change, exploitation and pollution threaten "mass extinctions," a series of studies published on Wednesday showed. ...



Wed, Oct 20, 2010


from Telegraph.co.uk:


World must start putting a value on nature
Natural goods and services, such as the pollination provided by bees or filtration of water by wetlands, should be included in a nation's economic value in the same way as GDP, according to a major new United Nations report. The ground-breaking move was suggested at a UN meeting of more than 190 countries in Nagoya, Japan to discuss the loss of wildlife around the world.... Allowing nature to remain unaccounted for within the economy would lead to the continuing rapid extinction of species and huge financial losses. At current rates 1.3 - 2.8 trillion pounds worth of damage is done every year just cutting down trees.... "Teeb can have the same impact for biodiversity as Stern had for climate change and will be a useful tool to help reduce the loss of species and habitats ... economically, we have to take action to reduce the loss of our natural environment before the cost becomes too high," she said. ...



Sun, Sep 19, 2010


from LA Times:


Obama administration leaves climate change to Congress, not the courts
Environmentalists say they are surprised and disappointed that the Obama administration is urging the Supreme Court to kill a major global warming lawsuit that seeks new limits on carbon pollution from coal-fired power plants.... Though the administration seeks new limits on carbon pollution from Congress or through the Environmental Protection Agency, it says courts should step aside. But some environmentalists call this one-track approach shortsighted and a mistake.... Environmentalists last year won a major victory in the U.S. Court of Appeals in New York in a global warming suit brought on behalf of eight states, including Connecticut and California. It sought new limits on greenhouse gases from power plants throughout the Midwest and South. But late last month, the Obama administration joined the case on the side of the utilities and said the suit should be dismissed. The brief by Acting U.S. Solicitor Gen. Neal Katyal argued that the plaintiffs, including the states, do not have standing to sue and that global warming is suited to "political or regulatory -- not judicial -- resolution." ...



Fri, Aug 20, 2010


from PhysOrg:


Scientists map and confirm BP origin of large, underwater hydrocarbon plume in Gulf
Scientists at the Woods Hole Oceanographic Institution (WHOI) have detected a plume of hydrocarbons that is at least 22 miles long and more than 3,000 feet below the surface of the Gulf of Mexico, a residue of the BP Deepwater Horizon oil spill. In the study, which appears in the Aug. 19 issue of the journal Science, the researchers measured distinguishing petroleum hydrocarbons in the plume and, using them as an investigative tool, determined that the source of the plume could not have been natural oil seeps but had to have come from the blown out well. Moreover, they reported that deep-sea microbes were degrading the plume relatively slowly, and that it was possible that the 1.2-mile-wide, 650-foot-high plume had and will persist for some time.... The levels and distributions of the petroleum hydrocarbons show that "the plume is not caused by natural [oil] seeps" in the Gulf of Mexico, Camilli added.... The plume has shown that the oil already "is persisting for longer periods than we would have expected," Camilli said. "Many people speculated that subsurface oil droplets were being easily biodegraded. "Well, we didn't find that. We found it was still there."... Reddy said the WHOI team members know the chemical makeup of some of the plume, but not all of it. Gas chromatographic analysis of plume samples confirm the existence of benzene, toluene, ethybenzene, and total xylenes—together, called BTEX at concentrations in excess of 50 micrograms per liter. "The plume is not pure oil," Camilli said. "But there are oil compounds in there." ...



Wed, Aug 4, 2010


from Guardian:


Ecuador signs $3.6bn deal not to exploit oil-rich Amazon reserve
Ecuador, home of the Galapagos Islands, the Andes mountain range and vast tracts of oil-rich rainforest, yesterday asked the world for $3.6bn not to exploit the Ishpingo-Tiputini-Tambococha oil block in the Yasuni national park. A knockdown price, it said, considering the oil alone is worth more than $7bn at today's prices. The 407m tonnes of CO2 that would be generated by burning it could sell for over $5bn in the global carbon markets. But neither the oil block nor the park is for sale, and under the terms of a unique, legally binding trust fund set up yesterday by the government and the UN, the oil and the timber in Yasuni will never be exploited. Instead, donor countries, philanthropists and individuals around the world are being invited to pay the money in return for a non-exploitation guarantee.... Conservation groups have been staggered by the biological riches in the park, which is situated at the intersection of the Amazon, the Andes and the equator. It was recently found to have 650 species of tree and shrub within a single hectare - the highest number in the world and more than in the whole of north America. In addition, it has more than 20 threatened mammal species, including, jaguars, otters and monkeys, and several hundred bird species. ...



Tue, Jun 8, 2010


from CBC:


Humpback whales form lasting friendships
Female humpback whales appear to form lasting friendships, with pairs searching out each other every summer in the Gulf of St. Lawrence, a finding scientists say shows they are more social than previously thought. The discovery may also mean that commercial whaling breaks apart long-established social groups. The whales spend most of the year on their own while they migrate, coming together with males only briefly to breed. But the females return to the Gulf each summer, pairing up with the same female each time, says Christian Ramp, a researcher with the Mingan Island Cetacean Study, a non-profit marine research organization in St. Lambert, Que.... Until now, baleen whales were not thought to be particularly social, but this most recent research shows humpback friendships lasting as long as six years.... The researchers say the most likely explanation for the annual gathering is co-operation in finding food, which might explain why females "with the most stable and long-term associations also had the highest reproductive output," the researchers write. ...



Thu, Mar 25, 2010


from New Scientist:


Petropolis: Filming Canada's tar sands
Canadian media artist and filmmaker Peter Mettler aerially filmed the tar sands of Alberta, Canada from a helicopter to highlight the vast scope and impact that the industrial mining site has on the environment. The result is his new film, Petropolis, which screens tomorrow evening at the Flatpack Festival in Birmingham, UK. The mining area of the tar sands is as big as all of England and the tar sands oil production releases five times more greenhouse gases than conventional oil production. As Mettler explains, getting the oil out of the tar sands uses roughly as much water as a city of two million people. Afterwards, 90 per cent of this water is so contaminated with toxic chemicals that it must be stored in tailings ponds so huge that they can be seen from outer space. ...



Thu, Mar 18, 2010


from New York Times:


Alaskan Aerial Wolf Hunt Begins
State employees began an aerial wolf hunt on the Yukon border on Tuesday in what officials describe as an effort to preserve caribou for shooting by hunters. Officials at the adjacent Yukon-Charlie Rivers National Preserve argued against the hunt, saying that the wolves have had a particularly hard winter and need to recover. The state plans to kill as much as 80 percent of the local wolf population in the next week, or 185 wolves; there are an estimated 46,500 caribou. Since 2006 the state has regularly granted hunting licenses or assumed the task itself in planes or helicopters. ...



Fri, Feb 12, 2010


from Mongabay:


Expedition to save world's rarest cetacean threatened by lack of funding
Little known beyond the waters of the Gulf of California, the world's smallest cetacean (a group including whales, dolphins, and porpoises) is hanging on by a thread. The vaquita—which in Spanish means 'little cow'—has recently gained the dubious distinction of not only being the world's smallest cetacean, but the also the world's rarest. In 2006 it was announced that the Yangtze river dolphin, or baiji, was likely extinct, and conservationists fear the Critically Endangered 'little cow' is next. An expedition for this year is set to identify vaquita individuals, but even this is threatened by lack of funding. Tobias Nowlan, a member of the proposed expedition, told mongabay.com that the situation was dire with only 100 individual vaquitas left in the world. The vaquita lives in what Nowlan calls "the most restricted range of any marine mammal", inhabiting about 2,500 square kilometers of the Gulf of California. As far as researchers know the vaquita is threatened by one thing and one thing only: gillnets used to catch the local fish totoaba (which is also considered Critically Endangered). "The vaquita has declined dramatically as a result of bycatch in gillnets. A gillnet ban is now in place in the 'Vaquita Conservation Zone', though their use continues illegally. ...



Wed, Jan 20, 2010


from Mongabay:


Cheerios maker linked to rainforest destruction
An activist group linked General Mills to destruction of rainforests in Southeast Asia in dramatic fashion on Tuesday, when it unfurled a giant banner, reading "Warning: General Mills Destroys Rainforests", outside the company's Minneapolis headquarters building. The stunt was executed by the Rainforest Action Network (RAN), an activist group campaigning to highlight the role that palm oil consumption has in deforestation in Indonesia, Malaysia and Papua New Guinea. Expansion of oil palm plantations over the past twenty years has emerged as one of the biggest threats to the Southeast Asia's rainforests, which house such endangered species as the orangutan, the pygmy elephant of Borneo, and the Sumatran rhino. Palm oil production has also become a significant source of greenhouse gas emissions, which result from deforestation, degradation and conversion of peatlands, and fires set for plantation establishment. ...



Sun, Jan 17, 2010


from San Franscisco Examiner:


Bolivia's Morales plans alternative climate conference
Bolivian President Evo Morales said Tuesday he's inviting activists, scientists and government officials from around the world to an alternative climate conference following the failure of a summit in Copenhagen to produce binding agreements. The leftist leader said the April 20-22 meeting in Cochabamba will include indigenous peoples, social movements, environmentalists and scientists as well as governments "who want to work with their people." Morales said the meeting is meant partly to pressure industrialized nations to accept that they have a "climate debt" to poor countries and will work toward an international court on environmental crimes. Other topics will include a "universal proposal for the rights of mother earth" and the transfer of technology. ...



Tue, Dec 15, 2009


from George Monbiot, Guardian:


This is bigger than climate change. It is a battle to redefine humanity
The meeting at Copenhagen confronts us with our primal tragedy. We are the universal ape, equipped with the ingenuity and aggression to bring down prey much larger than itself, break into new lands, roar its defiance of natural constraints. Now we find ourselves hedged in by the consequences of our nature, living meekly on this crowded planet for fear of provoking or damaging others. We have the hearts of lions and live the lives of clerks. The summit's premise is that the age of heroism is over. We have entered the age of accommodation. No longer may we live without restraint. No longer may we swing our fists regardless of whose nose might be in the way. In everything we do we must now be mindful of the lives of others, cautious, constrained, meticulous. We may no longer live in the moment, as if there were no tomorrow.... A new movement, most visible in North America and Australia, but now apparent everywhere, demands to trample on the lives of others as if this were a human right. It will not be constrained by taxes, gun laws, regulations, health and safety, especially by environmental restraints. It knows that fossil fuels have granted the universal ape amplification beyond its Palaeolithic dreams. For a moment, a marvellous, frontier moment, they allowed us to live in blissful mindlessness. The angry men know that this golden age has gone; but they cannot find the words for the constraints they hate. Clutching their copies of Atlas Shrugged, they flail around, accusing those who would impede them of communism, fascism, religiosity, misanthropy, but knowing at heart that these restrictions are driven by something far more repulsive to the unrestrained man: the decencies we owe to other human beings. ...



Fri, Nov 20, 2009


from Foreign Affairs:


Where the Wild Things Were
Ten percent of the world's terrestrial surface is now at least nominally under some kind of protection. National biodiversity assessments and the Millennium Ecosystem Assessment have provided useful information on the "state of nature" in various places. The world knows more and is doing more about conservation than in the past. Nevertheless, the loss of biodiversity -- wildlife, genetic material, ecosystems, and evolutionary processes -- has not abated. The United States has still not ratified the CBD, and the UN system for conservation is still weak, lacking sanctions for states that fail to live up to their commitments. Trade in protected wildlife continues and poaching runs rampant. Funding for conservation remains vanishingly small, and important animal populations and entire species are in grave danger.... Savannah elephants have no exit corridors from East African drought; changes in water availability threaten natural areas and force the rural poor to resettle; migrating birds arrive at the wrong time, finding little food or nesting opportunities; small populations of animals are simply blinking out. ...



Tue, Nov 10, 2009


from Doc Jim:


From the ApocaDesk
Hundreds packed the IUPUI Campus Center in Indianapolis on Monday afternoon, Nov. 9, to listen to a "professional bummer-outer." Yes, that's what Bill McKibben called himself as he opened his talk.
It was 20 years ago that McKibben published what is now considered the first general-reader book about climate change, The End of Nature. Yet, 20 years later, we are still in the pickle of a lifetime, on the brink of climate collapse for many species on the planet, including our own. It's easy to conclude, here on the eve of Copenhagen climate talks, that no progress has been made as our planet's peril becomes more irrefutable every day.
McKibben, though, is fresh from the success of International Day of Climate Action Day, Oct. 24, instigated by his 350.org group, and is in no bummer-outer mode at all. International Day of Climate Action Day was a world-wide public protest/awareness-raising, that included 5200 actions on planet Earth, all pertaining to a single data point: 350 ppm.
350 ppm is the level of CO2 emissions that our planet can handle -- without stirring up extreme weather patterns or disturbing the hydrologic cycle or causing mass extinction or massive climate migration, etc. You know, the kind of thing we ApocaDocs post every day.
You know that we've already far exceeded 350; we're hovering around 390, in fact, but still, 182 countries were represented and McKibben's slideshow at IUPUI of the actions people made were poignant and inspiring. See www.350.org to see the photos. CNN called it the "most widespread day of political action in the planet's history."
In his talk, McKibben walked us through a short history of consumerism, pointing out that 1956 was the peak year for people responding a survey that they were "very satisfied" with their lives. Now, that number is around one quarter of those surveyed. The reason for this deterioration of happiness is that we've lost our "web of connections." People cite "half the number of friends" that they used to have (and we're not counting the amorphous, quasi-fictional friends we have on Facebook).
Over these 50 years, he says, "We've built bigger and bigger houses farther apart from each other," encouraging that lack of human contact. Meanwhile, the consumer lifestyle created by readily-available (and affordable) fossil fuels is beginning to run out. And the effects of global warming are now visible almost everywhere, from the melting arctic ice to the desertification of Australia.
McKibben says our average global temp has risen one degree -- many scientists believe we'll go up 4 or 5 degrees if we don't change, fast, and McKibben remarks "we don't want to know" what a world like that will be.
To free ourselves from the trap of consumerism, we need to head in a "new direction"... that direction being how we deal with food. McKibben calls food "our basic economy" -- and points out that it's the resurgence of farmers markets that has created the context for people to interact again. Food, he points out, is usually a net gain when it comes to energy issues, but is definitely a plus when it comes to taste as well as the overall experience of buying locally-grown produce, conversing with farmers and growers, as well as other customers.
Given McKibben's activism with Step It Up and now 350.org, this college prof and Sunday School teacher has moved far beyond his role as writer -- and bummer-outer. In fact, McKibben is one of the most vital voices we have, inciting us to think deeply about sustainability and how the "local" is linked to the "global." ...



Sat, Aug 8, 2009


from BBC (UK):


Extinction hits 'whole families'
Whole "chunks of life" are lost in extinction events, as related species vanish together, say scientists. A study in the journal Science shows that extinctions tend to "cluster" on evolutionary lineages -- wiping out species with a common ancestor. The finding is based on an examination of past extinctions, but could help current conservation efforts. Researchers say that this phenomenon can result in the loss of an entire branch of the "tree of life".... "In seabirds for example, the same drivers -- climatic change and habitat loss -- are threatening whole groups of species." Richard Greyner likened this loss to a fire in a library. "Because whole sections are lost -- the whole of the physics section, or all of the romantic fiction, the overall loss is much worse than if you randomly burned every 400th book." ...



Wed, Jul 8, 2009


from Oregon State University, via EurekAlert:


US-Mexico border wall could threaten wildlife species
A 700-mile security wall under construction along the United States' border with Mexico could significantly alter the movement and "connectivity" of wildlife, biologists say, and the animals' potential isolation is a threat to populations of some species. However, technology and alterations to the design could dramatically improve the potential for animals to move more freely between the two countries, the scientists added.... "The biggest concern is that this barrier will break small populations of animals into even smaller pieces that will result in fewer animals interacting," said Clinton Epps, a wildlife biologist at Oregon State University and co-author on the study. "A major barrier such as this could lead to significant degradation of connectivity for many different species, ultimately threatening their populations." ...



Sun, Jun 7, 2009


from Montreal Gazette:


Wood stoves blamed for worsening air quality
The number of days of poor air quality on Montreal Island shot up to 68 last year from 44 days during 2007, the city's air-quality watchdogs said Saturday. The Reseau de surveillance de la qualite de l'air, or RSQA, placed the blame for that deteriorating air-quality performance squarely on fine-particulate air pollution -- largely caused by the use of residential wood heat. "The contribution of wood heat to fine-particulate emissions continues to grow and amounted in 2006 to about 61 per cent of the total estimated emissions," the body's freshly released eight-page annual report for 2008 states. ...



Sun, Jun 7, 2009


from Sydney Morning Herald:


Combative lawyer aims to protect the planet
FEW lawyers are ordained as Buddhist priests or give up lucrative careers to take on a single, unfinancial client. But James Thornton, founder of the environmental law firm Client Earth, has done both. His inspiration comes in part from a meeting years ago with the Dalai Lama, who advised him that environmentalists should meditate, because "solutions never come from an angry mind"... He sees his legal work not as aggressive but as transformative. "Blame isn't so interesting any more. Changing everything is a delightful opportunity," he said... ...



Sat, May 30, 2009


from Living on Earth:


Oil on Trial
...Three of the world's biggest oil companies are currently battling environmental human rights lawsuits. The Exxon Mobil case involves Indonesia. The Chevron/Texaco suit is in Ecuador. And the Shell case involves Nigeria. That case is about to go on trial in a New York federal court....Chevron is being sued for 27 billion dollars for polluting the jungle....in Indonesia Exxon Mobile is being sued by some villagers in Ache for human rights violations allegedly committed by soldiers guarding a natural gas plant. ...



Wed, May 27, 2009


from SciDev.net:


Change to Ecuador's GM laws 'could allow suicide seeds'
Moves by Ecuador's president to veto legislation covering genetically modified organisms could let controversial 'terminator' seeds into the country, campaigning groups claim. Ecuador bans the cultivation of genetically modified (GM) crops but for more than a decade it has allowed imports of transgenic materials -- particularly soybean and corn. There are no clear regulations about planting GM crops for research.... Terminator or 'suicide' seeds are modified so they can't reproduce in the second generation. The Convention on Biological Diversity has had a moratorium on them since 2000. Supporters say they stop farmers using seeds they haven't paid for and that their genes cannot spread to conventional crops, unlike other GM seeds. But critics say that terminator seeds will make poor farmers dependent on big companies for seeds. ...



Tue, May 26, 2009


from Washington Post:


In Ecuador, an Unusual Carbon-Credit Plan to Leave Oil Untapped
QUITO, Ecuador -- Beneath the tropical jungles of northeastern Ecuador lies a vast pool of oil, representing one-fifth of the small Andean country's petroleum reserves and potentially billions of dollars in revenue. Directly above that pool, the Yasuni National Park is home to a diversity of wildlife that is among the richest on the planet, Ecuadoran and U.S. biologists say. Faced with these two treasures, Ecuador is pursuing an unusual plan to reap the oil profits without actually drilling for oil. The idea envisions wealthy countries effectively paying Ecuador to leave its oil -- and the carbon dioxide that would result from using it -- in the ground. Environmentalists hail the proposal as a potentially precedent-setting approach to conservation in developing countries. ...



Tue, May 19, 2009


from London Guardian:


Peru army moves into Amazon after tribes blockade rivers and roads
Peru's army is poised to deploy in the Amazon rainforest to lift blockades across rivers and roads by indigenous people opposed to oil, gas, logging and mining projects. The government has authorised the military to move into remote provinces where a state of emergency has been declared in the wake of a month-long stand-off between indigenous people and police... Indigenous groups, backed by environmentalists and Catholic bishops, have protested that the developments will devastate the area's ecology and their culture. About 65 tribes have mobilised 30,000 people to disrupt roads, waterways and pipelines, leading to skirmishes with police. Up to 41 vessels serving energy companies are stuck along jungle rivers, paralysed by the protests, one private sector source told Reuters. ...



Mon, May 18, 2009


from CBC (Canada):


Canada's churches look into impact of oilsands projects
Officials with Kairos, a multi-denominational social justice group, are heading to Fort McMurray to see the impact of development first-hand. The delegation will spend a week in the region, starting May 21-27. Church leaders say it's a fact-finding mission, on which they'll speak to a variety of groups with an interest in the oilsands, including the aboriginal community, environmentalists, politicians, the oil and gas industry and those working in the oilsands.... She said the churches have often taken an interest in moral and ethical issues. "We've tended to look at these in the global picture. We look at what happens elsewhere in the world, [and] in the last couple of years we've really been pressed to say, 'What about what's happening here in Canada?'" she said. ...



Thu, May 7, 2009


from Mongabay:


Chimpanzee population plummets 90 percent in supposedly strong region
A new survey of our closest relatives in the Cote D'Ivoire found that the population fell from an estimated 8,000 to 12,000 individuals to a paltry 800 to 1,200, a decline that took place in less than twenty years. Perhaps most troubling about this new survey is Cote d'Ivoire was supposed to be a stronghold for chimpanzees in West Africa. The report warns it is likely that similar declines have occurred in other West African nations. Researchers point to an increase of humans in Cote d'Ivoire as the primary reason. Since 1990 the nation has seen its human population grow by 50 percent. This has lead to increases in poaching and deforestation, activities which target both chimps and their habitat. "The habitat is gone, and all the protected areas have been invaded by people. It's not just the chimps -- [there's] no animals at all," lead author Genevieve Campbell told National Geographic. ...



Wed, Apr 8, 2009


from Wall Street Journal:


Pension Funds Fret as Chevron Faces Ecuador Ruling
Big public pension funds are raising concerns about an impending court judgment that could hold Chevron Corp. liable for billions of dollars in alleged environmental damages in the Ecuadorian jungle. The funds, which together hold $1 billion in Chevron shares, are worried that the oil giant could face as much as $27 billion in damages in the 15-year-old class-action case, which was filed by a U.S. law firm on behalf of thousands of indigenous Ecuadorians. The lawsuit, being tried in the Amazonian town of Lago Agrio, alleges that Texaco polluted waterways and wells across a vast area of Ecuador by dumping billions of gallons of oil waste into leaky pits during 20 years of operations there. Chevron acquired Texaco in 2001 for about $30 billion. ...



Mon, Mar 23, 2009


from Denver Post:


Nestle plan sets off water war


A plan to suck, truck and bottle Arkansas Valley spring water has residents here crusading against the world's largest food and beverage company. "Nestle is seeking to drain the blood of Chaffee County," said Salida local Daniel Zettler during a fiery public hearing last week. Nestle -- with 12 U.S. brands of bottled water and almost $4.3 billion in North American sales in 2007 -- came calling for Arkansas Valley spring water about two years ago. The company wants to draw 65 million gallons a year from an aquifer feeding two freshwater springs near Nathrop, pipe it 5 miles to a truck stop and ship it 100 miles to a Denver bottling facility. It would be sold under the company's Arrowhead brand. ...




Tue, Mar 10, 2009


from WCSH6 (ME):


Shapleigh Passes Ordinance To Protect Groundwater


The town of Shapleigh voted Saturday to pass an ordinance that gives the people the right to control the water resources in town. Under the ordinance, groundwater is put in a common trust to be used for the benefit of its residents. The vote was 114 in favor and 66 against. Shapleigh is the first town in Maine to pass such an ordinance. It's a reaction to Poland Spring's interest in extracting town groundwater. ...




Sun, Mar 8, 2009


from New Scientist:


Conservationists deciding which species to survive
Would the animal have made it into the ark? That's the kind of question conservationists have been asking when it comes to the thorny issue of picking which threatened species to save.... In the 1990s, Weitzman devised a formula for prioritising species for conservation. This considers the cost of saving a species, how useful or genetically diverse it is, and the increase in its chance of survival if chosen.... The aim is to figure out where money would make a difference, says co-author Karin Holm-Muller of the University of Bonn in Germany. "If a cattle breed is not at risk, or if there is no chance of changing anything, don't put money into it." ...



Thu, Mar 5, 2009


from New York Times:


Grass-Roots Uprising Against River Dam Challenges Tokyo
First, the farmers objected to an ambitious dam project proposed by the government, saying they did not need irrigation water from the reservoir. Then the commercial fishermen complained that fish would disappear if the Kawabe River's twisting torrents were blocked. Environmentalists worried about losing the river's scenic gorges. Soon, half of this city's 34,000 residents had signed a petition opposing the $3.6 billion project. In September, this rare grassroots uprising scored an even rarer victory when the governor of Kumamoto prefecture, a mountainous area of southern Japan, formally asked Tokyo to suspend construction. The Construction Ministry agreed, temporarily halting an undertaking that had already relocated a half-dozen small villages, though work on the dam itself had not started. The suspension grabbed national headlines as one of the first times a local governor had succeeded in blocking a megaproject being built by the central government. ...



Sun, Feb 15, 2009


from Washington University, via Eurek:


Biologist discusses sacred nature of sustainability
Like all religious traditions, religious naturalism is anchored in a cosmological narrative, a set of stories accounting how the earth and its inhabitants came to be. While conventional religions are generally based on older cosmological narratives such as those found in the Old and New Testaments, religious naturalism is based on a much more recent narrative.... She explains, "In more and more mainstream religions, you're seeing an increased emphasis on the earth and its creatures as sacred." This paradigm shift is due, at least in part, to a growing awareness that the old stories might not be sufficient to frame an ethic that alters the environment's current trajectory. She suggests that the new story offers a basis for understanding what a sustainable trajectory might look like. ...



Tue, Feb 3, 2009


from Globe and Mail (Canada):


Personal-care chemicals go on toxic list
The federal government is placing on its toxic substances list two silicone-based chemicals that are widely used in shampoos and conditioners, where they help give hair the silky, smooth feeling often played up in advertisements for these personal care products. It is the first time any country has taken such regulatory action against the substances, called D4 and D5 by the silicone industry, that are also in hundreds of personal-care products ranging from deodorants to skin moisturizers.... [Ottawa] decided to designate the substances as dangerous, based on fears that they were a threat to wildlife when they get into the environment from the disposal of consumer products and from industrial releases. ...



Tue, Feb 3, 2009


from Ecological Society of America, via EurekAlert:


Ecologists report quantifiable measures of nature's services to humans
Some of the best-described ecosystem services include pollination of crops, flood and storm protection, water filtration and recreation. The challenging part is translating these services into something with a measurable value. Economic valuation methods take changes in the supply of ecosystem services and translate these into changes in human welfare.... The InVEST software has also shown that high levels of biodiversity often go hand-in-hand with the provision of more ecosystem services, suggesting that the preservation of biodiversity will enhance ecosystem services. This correlation is also reflected in the success of ecosystem service projects: The authors report that although conservation initiatives that focus on ecosystem services are still in their infancy, many are as successful as traditional biodiversity preservation approaches, and can often garner as much or more funding from the private sector. ...



Tue, Jan 27, 2009


from Salt Lake Tribune:


In climate fight, a time for civil disobedience?
Take the train. Dial down your heat. Write your senator. Taking those individual steps surely helps in the battle against global warming. But, scientists and advocates warn, it's no longer enough to fend off climate disaster. Get ready, some of them say, to hijack oil-lease sales (like a college student did in Utah), to climb smokestacks in protest (like Greenpeace activists did in England), to trespass at power plants (like demonstrators plan to do in Washington, D.C.). It's time, these environmentalists say, for some good, old-fashioned civil disobedience -- the types of nonviolent acts proven effective by the famous (Mohandas Gandhi, Martin Luther King Jr., Rosa Parks) and the faceless (students at Tiananmen Square, anti-war protesters on college campuses, women suffragists in street marches). ...



Thu, Jan 22, 2009


from SciDev.net:


Peruvian region outlaws biopiracy
LIMA, Peru -- A region of Peru is claiming to be the first in the world to enact a law outlawing biopiracy and protecting indigenous knowledge at a regional level. Cusco -- in the Peruvian Andes, once the capital of the Inca Empire -- has outlawed the plundering of native species for commercial gain, including patenting resources or the genes they contain. Corporations or scientists must now seek permission from, and potentially share benefits with, the local people whose traditions have protected the species for centuries. Indigenous communities can now implement ways to protect local resources, including creating registers of biodiversity and protocols for granting access to it. ...



Tue, Jan 13, 2009


from Telegraph.co.uk:


Greenpeace buys Heathrow land earmarked for airport's third runway
Campaigners opposed to a third runway at Heathrow have bought a parcel of the land earmarked for the airport's expansion and are preparing for a fierce legal battle to defend it. The Government is expected to approve the new runway this week, along with a sixth terminal -- although there was speculation last night that a decision could be delayed after Gordon Brown agreed to meet Labour backbenchers opposed to the project. The Conservatives and the Liberal Democrats both oppose the plans, as do dozens of environmental groups. Greenpeace has bought a field the size of a football pitch and plans to invite protesters to dig networks of tunnels across it, similar to those built in the ultimately unsuccessful campaign against the Newbury bypass in 1996. The group also plans to divide the field into thousands of tiny plots, each with a separate owner. BAA, the airport's owner, would be forced to negotiate with each owner, lengthening the compulsory purchase process. ...



Tue, Jan 6, 2009


from Wildlife Conservation Society via ScienceDaily:


New Park Protects Penguins And Other Marine Life In Argentina


The Bronx Zoo-based Wildlife Conservation Society has just announced that its efforts to protect a wildlife-rich coastal region in South America have paid off in the form of a new coastal marine park recently signed into law by the Government of Argentina. The park, which became official in early December protects half a million penguins along with several species of rare seabirds and the region's only population of South American fur seals. It is the first protected area in Argentina specifically designed to safeguard not only onshore breeding colonies but also areas of ocean where wildlife feed at sea. ...




Sun, Jan 4, 2009


from Huffington Post:


Tennessee's Toxic Nightmare: Arsenic Levels 35 to 300 Times EPA Standard for Drinking Water
Just-released independent water sampling data from the Tennessee coal ash disaster has shown alarmingly high levels of arsenic and seven other heavy metals, including cadmium, chromium, lead, mercury and thallium. "I've never seen levels this high," said Dr. Shea Tuberty, Assistant Professor of Biology at the Environmental Toxicology and Chemistry Lab at Appalachian State University. "These levels would knock out fish reproduction ... the ecosystems around Kingston and Harriman are going to be in trouble ... maybe for generations." ...



Fri, Dec 26, 2008


from Washington Post:


Report: Alberta Mines Imperil Birds
About half of America's migratory birds fly from destinations as far-flung as Chile to nest in Canada's boreal forest. In Alberta, that forest lies above tar sands that contain oil reserves second only to Saudi Arabia's. The excavation of the tar sands -- projected to pump $2.4 trillion into Canada's economy between 2010 and 2030 -- could reduce the region's migratory-bird population by almost half, according to a peer-reviewed study released Dec. 2 by U.S. and Canadian environmental groups.... The study estimates that over 30 to 50 years, tar sands excavation will reduce bird populations by anywhere from 6 million to 166 million, including several endangered and threatened species. ...



Mon, Dec 22, 2008


from University of Missouri-Columbia via ScienceDaily:


Selflessness -- Core Of All Major World Religions -- Has Neuropsychological Connection
All spiritual experiences are based in the brain. That statement is truer than ever before, according to a University of Missouri neuropsychologist. An MU study has data to support a neuropsychological model that proposes spiritual experiences associated with selflessness are related to decreased activity in the right parietal lobe of the brain....This study, along with other recent neuroradiological studies of Buddhist meditators and Francescan nuns, suggests that all individuals, regardless of cultural background or religion, experience the same neuropsychological functions during spiritual experiences, such as transcendence. ...



Fri, Oct 3, 2008


from 350:


Ecuador votes to grant rights to nature
...On Sunday, two thirds of Ecuador's citizens voted to approve a new Constitution, which notably includes a set of unprecedented articles that guarantee 'inalienable rights to nature'. The articles appear to be the first of their kind, and have sparked a global conversation... ...


Now all we have to do is spread the word!

ApocaDoc
permalink

Wed, Sep 24, 2008


from London Guardian:


A new law of nature
The South American republic of Ecuador will next week consider what many countries in the world would say is unthinkable. People will be asked to vote on Sunday on a new constitution that would give Ecuador's tropical forests, islands, rivers and air similar legal rights to those normally granted to humans. If they vote yes - and polls show that 56 percent are for and only 23 percent are against - then an already approved bill of rights for nature will be introduced, and new laws will change the legal status of nature from being simply property to being a right-bearing entity. ...


This, my friends, is the one, true revolution.

ApocaDoc
permalink

Thu, Sep 11, 2008


from London Independent:


Cleared: Jury decides that threat of global warming justifies breaking the law
The threat of global warming is so great that campaigners were justified in causing more than £35,000 worth of damage to a coal-fired power station, a jury decided yesterday. In a verdict that will have shocked ministers and energy companies the jury at Maidstone Crown Court cleared six Greenpeace activists of criminal damage. Jurors accepted defence arguments that the six had a "lawful excuse" to damage property at Kingsnorth power station in Kent to prevent even greater damage caused by climate change. ...


You mean the Earth does come first?

ApocaDoc
permalink

Sat, Jul 26, 2008


from Orange County Register:


Sites endangered by global warming
"That dream vacation -- diving along the Great Barrier Reef, skiing in the Swiss Alps -- could remain a dream forever if you don't get a move on... It's been called climate sightseeing, a kind of farewell tour of Earth's greatest hits. The subject is full of paradoxes: The more you travel, for example, the more you're contributing to the problem that made you go to an endangered site in the first place." ...


But isn't it our right to destroy the planet?

ApocaDoc
permalink

Fri, May 9, 2008


from Salt Lake Tribune:


Beleaguered Utah prairie dog needs greater protection, or faces extinction
In the third management area, its supposed stronghold in the West Desert, numbers will quickly plummet if plans go through to translocate some of the largest remaining populations, such as at the Cedar Ridge golf course in Cedar City. While FWS rallied for the condor, crane and ferret, the agency has turned its back on the Utah prairie dog. It refers to Utah prairie dogs as a nuisance, characterizes its numbers as exploding in the spring (although scientists report low reproduction rates), and allows hundreds to be moved every year. Fewer than 10 percent of the animals survive translocation. They are simply being thrown away. ...


Pesky endangered species. Wish the EPA and FWS would just get rid of 'em.

ApocaDoc
permalink

Wed, Feb 6, 2008


from Charleston City Paper:


Should we be taxed for eating animals?
"The United Nations Food and Agriculture Organization found in 2006 that livestock production generates 18 percent of greenhouse gases worldwide -- more than the entire transportation sector of cars, trucks, planes, and ships combined. Cows constantly belch methane from their four stomachs, and lagoons of pig effluent release the gas into the air. Much of the world's beef comes from deforested areas (70 percent of former Amazon rainforest is now used for cattle grazing), a one-two punch from the loss of carbon dioxide-absorbing trees and the addition of more animals. Meat and dairy production is predicted by the U.N. to double in the next 40 years, a growth PETA feels could be abated by a 10-cent tax on each pound of meat." ...



Copyright 2009 The Apocadocs.com